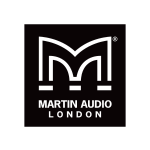 Compact, High Performance Cardioid Subwoofer
Designed for touring sound and installations, the SXCF115 is a compact, high performance cardioid subwoofer which be flown as part of a WPM or TORUS 8 array, or ground-stacked separately.
Compact, cardioid subwoofer
Front facing 15" (380mm)/4" (100mm) voice coil driver
Rear facing 12" (300mm)/4" (100mm) voice coil driver
Cardioid dispersion pattern
28dB rear rejection at 75Hz
High output capability
Tour-grade plywood enclosure
Live sound reinforcement
Fixed installations including live event venues and nightclubs
Theatre sound
Corporate AV events
Acoustically-challenging rooms
SXCF115 features a 15" (380mm) forward facing driver and a 12" (300mm) rear facing driver, each driven independently by separate amplifier channels and DSP. Each driver has its own chamber with optimised bass reflex porting. This arrangement produces a cardioid dispersion pattern which maximises the front radiation and reduces unwanted radiation behind the subwoofer.
The recommended iK42 amplifier optimises the DSP parameters for front and rear drivers to maximise the rear rejection — from 21dB at 43Hz to 28dB at 75Hz. This keeps low frequencies away from stages and walls as well as reducing reverberant energy in the room — greatly improving the low frequency response accuracy and impact of the whole system.
In front of the enclosure, the output from the two drivers is additive, delivering 137dB peak, an extra 2dB of output when compared with a conventional 1 x 15" subwoofer.
The SXCF115 integrates perfectly with WPM flown line arrays and TORUS 8 constant curvature arrays, as well an accompaniment for Martin Audio point source systems where low frequency pattern control is required. It can be used singly, stacked or flown, supported by accessories.
The enclosure is constructed from birch ply and finished with a hard-wearing textured paint. It is equipped with four grab handles and foam-backed perforated steel grilles protect the front and rear drivers. Interlocking skids prevent movement when stacked and a threaded plate in the top surface facilitates pole-mounting.
The addition of the input cover accessory makes the SXCF115 weather resistant and suitable for outdoor usage.
ARE YOU INTERESTED TO LEARN MORE ABOUT MARTIN AUDIO?
Speak to one of our Consultants now