LEA Amps Power High School Performing Arts Center: Tumwater High School
Tumwater High School in Tumwater, Washington, has an ambitious and growing Performing Arts Center that needed a powerful and dynamic audio system to match. For that reason, when the school sought to upgrade the audio amplification system for their main theater and other support spaces, they chose LEA Professional.
Let's dive in!
THE SPEC
LEA AMPS POWER HIGH SCHOOL PERFORMING ARTS CENTER: TUMWATER HIGH SCHOOL
 Venue: Tumwater High School | Tumwater, WA
 Integrator: CCI Solutions
 Audio Spaces: Main Theater, 2 Classrooms
 Product Used: CONNECTSERIES  CS352 (qty 1), CS 354 (qty 2), CS 702 (qty 1)
THE VENUE
LEA AMPS POWER HIGH SCHOOL PERFORMING ARTS CENTER: TUMWATER HIGH SCHOOL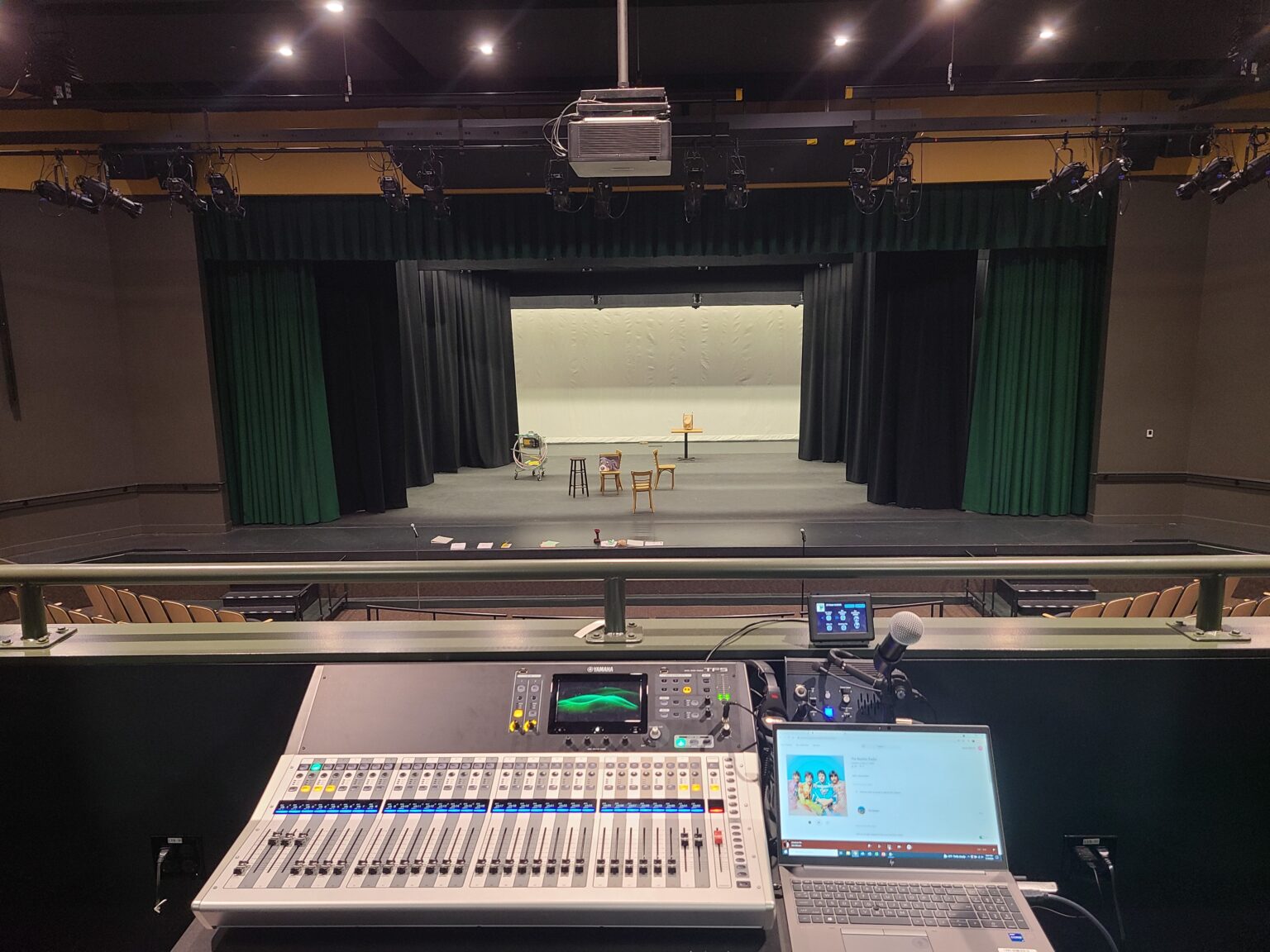 The school's Performing Arts department hosts everything from plays and musicals to ensemble performances, solo instrument recitals, and vocal/choir and spoken word performances. The main theater has seating for about 200. There are also large classrooms on each side of the theater that can hold an additional 100 each. When needed, the airwalls between the theater and the classrooms can be opened up to accommodate an audience of about 400, making the Tumwater High School the largest venue in the school district.
THE INTEGRATOR
LEA AMPS POWER HIGH SCHOOL PERFORMING ARTS CENTER: TUMWATER HIGH SCHOOL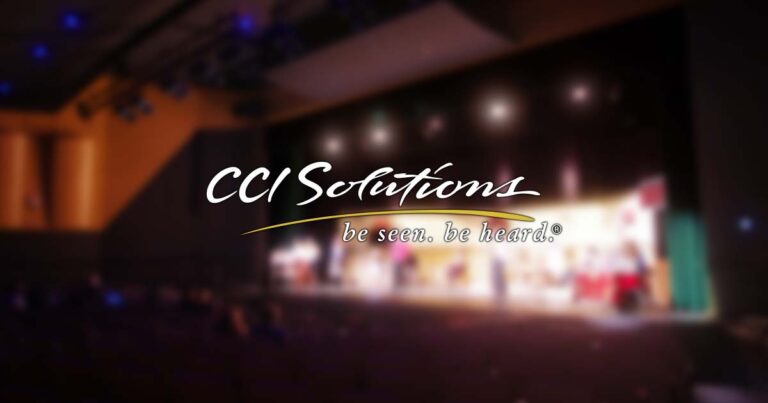 Tumwater-based CCI Solutions are experts in sound and visual technology. The company has 40 years of experience helping people be seen and be heard throughout the US. CCI Solutions has designed and implemented over 1000 projects in church, corporate, government, and public facilities.
THE INSTALL
LEA AMPS POWER HIGH SCHOOL PERFORMING ARTS CENTER: TUMWATER HIGH SCHOOL
Mark Pearson, from national AVL systems integration company, CCI Solutions, served as the Project Lead for the Tumwater installation. Pearson explained that the main space and each side classroom space has its own sound system, but they also needed to work together for larger performances. The main space also required an update of its stage monitor amplification. The high school predominantly uses passive line array elements and monitor enclosures from Martin Audio.
"Months ago, we had specified amps from a different manufacturer for this project, but they weren't able to deliver, so our rep firm recommended LEA amps, and it has turned out to be a great experience," said Pearson. "Van Browne from Brownestone sent us some sample LEA amps to play with, our whole team just kind of fell in love with them. It's always great to discover a high-quality, new product line that fits well into your offerings."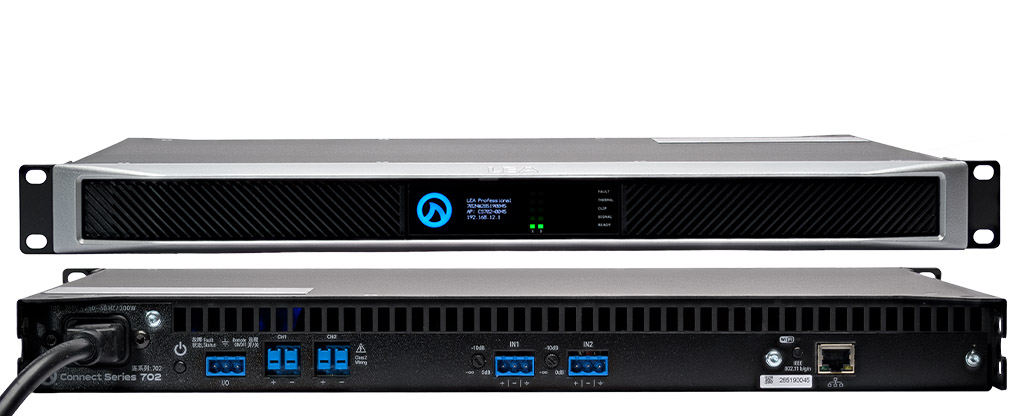 To cover the spaces adequately, Pearson and the CCI team used a mix of four different Network Connect Series amplifiers from LEA Professional. The system solution included ten individual channels of monitoring ability (a single Connect 352 and two Connect 354 amps), allowing the high school to cover the stage monitoring, but also room to place speakers off stage to support special effects or to power additional floor monitors for larger groups. They also now have a four-channel 2 unit (four zones of 70 Volt with a Connect 84 amp) handling the back of house paging and stage manager announcements. And each side classroom has its own Connect 702 amplifier.
"These amps have an impressive list of features we really like," added Pearson. "They're networkable and controlled via IP addresses so we can easily access them with an app, and then the ability to have internal DSP in the amp for detailed speaker tunings; and then I also like that they're GPI controllable and the side rooms can be turned on or off depending on the users need."
To simplify the use process, Pearson set up the amps with a series of relays. If one relay is opened up, then the GPI triggers and powers up the amps. They have four relays in use — two for each amplifier. One relay is controlled off the DSP for the main house, and then another relay is controlled from a touch panel in each classroom. If students need to turn on the system for a classroom, they can now power on the system with a single touch, which opens a relay. With a single touch, the amplifiers power-up, a projection screen is lowered, and a protector is turned on — everything is ready to go.
"Because of delivery issues, this was a spec swap, but the high school ended up with a much better amplifier and a more robust system," added Pearson. "Which is why we as a company are basically moving away from the other company to all LEA Amp solutions for this type of application and many more."
Potvin did need to fix one issue in the hotel after the installation but was able to use the LEA Professional Web UI so he never had to step foot in the AV room. The Web App UI is LEA Professional's browser-based interface which allows local monitoring of every amplifier connected to the network from any phone, tablet, or PC. In addition, it will enable users to view the status of every channel on any given amp. This alongside the remote control LEA Cloud platform, ensures the integrator, in this case, Potvin is in complete control of the system at all times.
THE CONCLUSION
LEA AMPS POWER HIGH SCHOOL PERFORMING ARTS CENTER: TUMWATER HIGH SCHOOL
Because of the pandemic and the summer break, the system has not yet been used for a full performance, but the high school is very anxious to get the system in use soon. The team ran several sound tests with various configurations, and everyone is very happy with the quality and headroom of the amplifiers.
"The installation was really smooth; we didn't have any hurdles. That's another plus for LEA, everything is very self-explanatory, and you don't have to be an engineer to walk through the process to program things and get things up and running; it's all very straightforward and logical," said Pearson. "The amps themselves have a good user interface, and the app is beneficial. We had one question about the relays and the GPI interface we weren't sure about, so we called LEA, and we had
our answer instantly. They were great to work with. I look forward to many more installations with LEA."
We'd like to thank Mark Pearson and his team at CCI Solutions for choosing our amps for this killer installation and we hope that the audio systems will continue to deliver reliable audio for students at Tumwater High School for years to come.
If you have any questions or feedback about using amplifiers for systems like this or any other projects, feel free to fill out the form below or reach out to us on our social media channels.