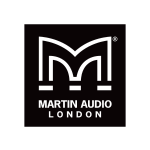 Compact Two-Way 5.25" Pendant Loudspeaker
As part of the ADORN commercial loudspeaker series, the ACP-55T is a compact, two-way pendant loudspeaker designed for background and foreground applications hat require premium performance and cost competitiveness in spaces with open ceiling architecture.
*Amplifier is only used when LowZ being used.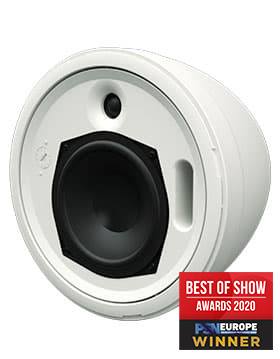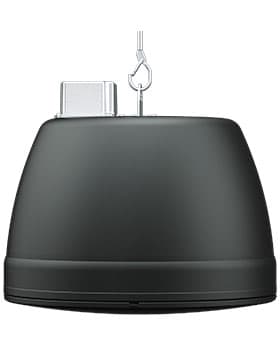 High performance two-way pendant speaker
5.25" (135mm) LF driver and 0.75" (19mm) HF dome tweeter
Wide 150° conical coverage pattern reduces speaker count required for even coverage
70V/100V multi-tap line transformer or 16-ohm low-impedance operation
Low and high-frequency overload protection
Quick release, bezel-less grille
UL94V-0 rated baffle and enclosure
5-year warranty
Retail outlets
Cafes, bars and restaurants
Museums and Houses of Worship
Hotels, casinos and concourses
Exhibition spaces and convention centres
Transportation facilities
The ACP-55T brings full-frequency response, consistent coverage and intelligibility to a wide range of architectural environments — from hotel atriums and exhibition spaces to retail outlets, bars and restaurants.
Comprising a 5.25" (135mm) LF driver and a 0.75" (19mm) silk-dome tweeter, the ACP-55T produces 109dB peak output at 1 metre and delivers superb sound quality for both music and speech reproduction. Its stylish pendant enclosure is equipped with a single-point mounting system plus provision for attaching a safety cable.
The consistent and wide 150° conical coverage of the ACP-55T reduces the number of speakers required for even coverage — leading to a reduction in installation cost.
It incorporates a high-quality transformer for 70V/100V line operation, with transformer taps selected by a rotary switch at the top of the pendant enclosure. The switch also provides for 16-ohm low impedance operation — enabling four or more speakers to be driven in parallel from a single amplifier channel. For full-bandwidth protection, the low and high- frequency sections are individually protected against overload by auto-resetting thermal fuses.
The grille is bezel-less for a clean look, its bayonet fitting is easy to remove without the use of tools and finished in white or black to match ADORN on-wall loudspeakers and may also be painted to blend with any décor.
ARE YOU INTERESTED TO LEARN MORE ABOUT MARTIN AUDIO?
Speak to one of our Consultants now