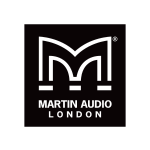 2 in, 6 out network system controller
The DX0.6 is the ideal processing tool to partner the ADORN, CDD and BlacklineX ranges or indeed any system where comprehensive system control and protection is required perhaps where there may be budget constraints.
Professional 2-input, 6-output system processor for a wide range of system applications.
Comprehensive, sophisticated processing options including EQ, gate, delay and limiting to optimise and protect a system.
Fully assignable matrix routing of both inputs to any output with attenuation option on each routing node.
Two balanced XLR inputs with up to 12dB of gain, polarity invert, 600ms of delay, 10 band parametric EQ with a choice of 16 filter types individually selectable for each band.
Six balanced XLR outputs with 12dB of gain, polarity invert, 200ms delay, high and low pass filters with cut-off slopes from -6dB/oct to -48dB/oct using either Bessel, Butterworth or Linkwitz Riley filters. 8 band parametric EQ with up a choice of 16 filter types, Independent Program and Peak Limiters.
Convenient front panel controls and LCD display with an intuitive menu system for setting or modifying settings. One press mute buttons for all inputs and outputs.
Front panel USB port for quick and easy PC connection.
Networking option using either Ethernet or RS485 for larger systems.
Output channel preset import function to quickly and easily compile a system to suit any application utilising a library of Martin Audio product channel presets.
Six segment LED metering for input and output level and limiter operation.
32 User Presets to store system configurations.
3-level customisable user modes with individual password protection.
Universal switch mode mains PSU accepts 90 to 240V, 50/60Hz.
Compact 1 rack unit design.
Approximate shipping weight: 3.5kg
Both processors offer a substantial array of processing options. Routing is freely assignable from the 2 inputs to the 6 outputs. Input and output equalisation is available with a choice of 16 filter options. An input noise gate will help deal with noisy signal sources. Input and output delay is available to time align components in a system. Crossover filters with slopes from -6dB/octave up to -48dB/octave are available in the three most popular filter types, and a two-stage limiter; program and peak, will protect your speakers from damage due to excessive power being applied.
The processor features 32 User Memory locations to store popular configurations and settings can be exported to a file via the dedicated PC application, either as a back-up or to store more favourite configurations if the 32 on-board presets are not sufficient. PC connectivity is available via a front panel USB port for quick and easy connection of a single processor, but larger systems with several processors can use Ethernet or RS485 network connections.
A very useful function is the ability to recall entire output channel configurations and a comprehensive library of output files for Martin Audio products is available making it very quick and easy to create exactly the configuration you need even where the system utilises products from two or more different Martin Audio ranges.
The DX0.6 features professional grade specifications to ensure the best possible sonic performance from your Martin Audio system, ideal for a wide range of portable and installed applications.
ARE YOU INTERESTED TO LEARN MORE ABOUT MARTIN AUDIO?
Speak to one of our Consultants now