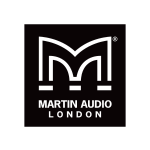 Two-way, Bi-amp/Passive Coaxial Differential Dispersion Stage Monitor
Combining very high output capability with Martin Audio's signature sonic performance and consistent coverage, the LE200 is the ultimate, everyday professional monitor. Its Coaxial Differential Dispersion drive unit comprises a powerful 15" (380mm)/3" (75mm) voice coil LF driver and a 1.4" (35mm) exit HF compression driver with a 3" (75mm) pure titanium diaphragm.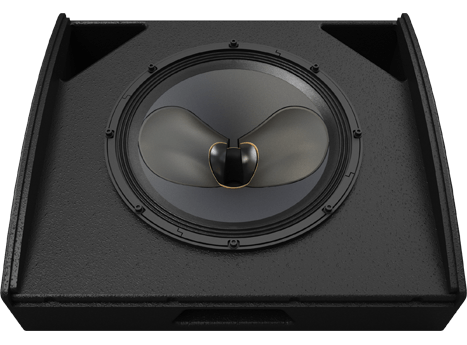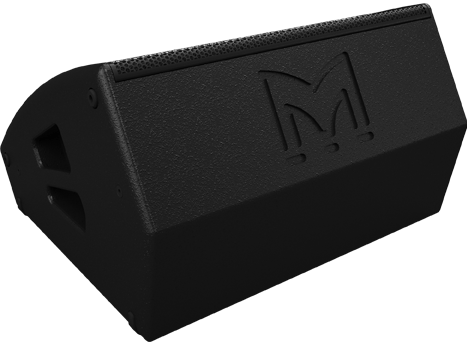 Compact, two-way stage monitor
Coaxial 'point-source' performance
Differential Dispersion™ technology for consistent coverage
Defined, near-rectangular coverage plane at head-height
Switchable active/passive operation
Low-profile plywood enclosure
M8 rigging inserts
Multiple connectors for flexible deployment
Utilising Coaxial Differential Dispersion technology, the LE200's horizontal coverage varies from 100° directly over the monitor, narrowing to 60° further back. This maintains the sound level and balance independent of distance from the monitor and produces a consistent near-rectangular coverage plane at head-height.
The LE200 enclosure is constructed from durable plywood, features integral ergonomic handles, and is finished with a hard-wearing, black textured paint. A strong, perforated steel grille with an acoustically transparent cloth backing provides protection for the Coaxial Differential Dispersion driver, while moulded feet prevent movement onstage and protect against scratches to the base of the monitor.
Switchable between bi-amp and passive operation, the LE200 incorporates an internal 1.6kHz passive crossover and four NL4 connectors located to suit a variety of user requirements. Compact and easy to manoeuvre, its exceptional performance, high output and consistent coverage makes the LE200 the definitive, affordable professional monitor for a wide range of applications.
ARE YOU INTERESTED TO LEARN MORE ABOUT MARTIN AUDIO?
Speak to one of our Consultants now