IoT-ENABLED PROFESSIONAL AMPLIFIERS
Introducing the world's first
IoT-ENABLED PROFESSIONAL AMPLIFIERS
Introducing the world's first Internet of Things- (IoT) enabled, professional-grade amplifier family – the NETWORK CONNECTSERIES. Perfectly suited for small to medium scale installations, these two, four, and eight channel amps feature direct HiZ (70V or 100V) or LoZ selectable by channel. With three ways to connect, you can engage the built in Wi-Fi access point, connect to the venue's Wi-Fi, or use the FAST Ethernet to connect to any local area network via Cat5 or Cat6 cable.
Then there's the Cloud…NETWORK CONNECTSERIES is the first professional amplifier family to feature Cloud connectivity. Harness the power of the Cloud for remote control, monitoring, notifications and more from any of your personal devices. Just connect your amp to a network and start commanding your systems.  Register for your free LEA Cloud account at leaprofessional.cloud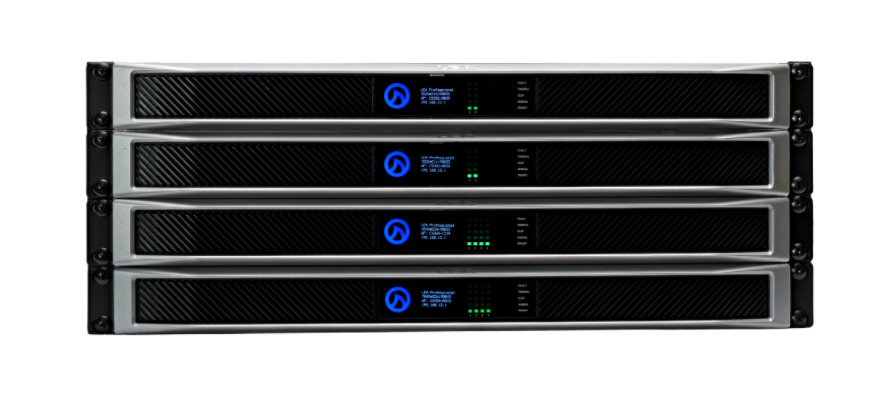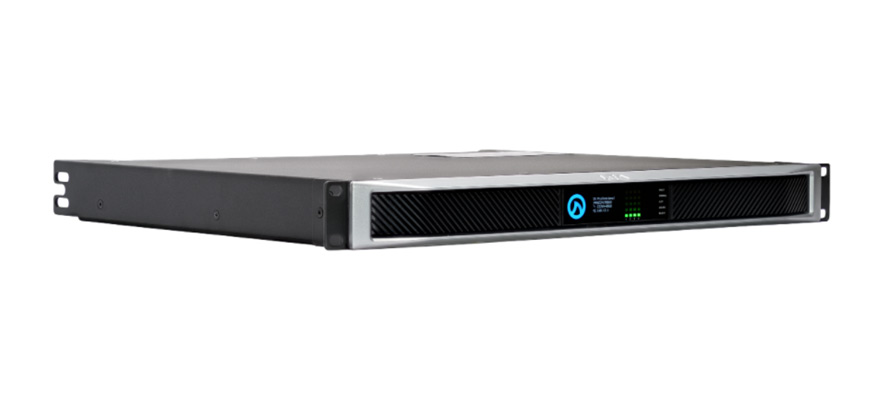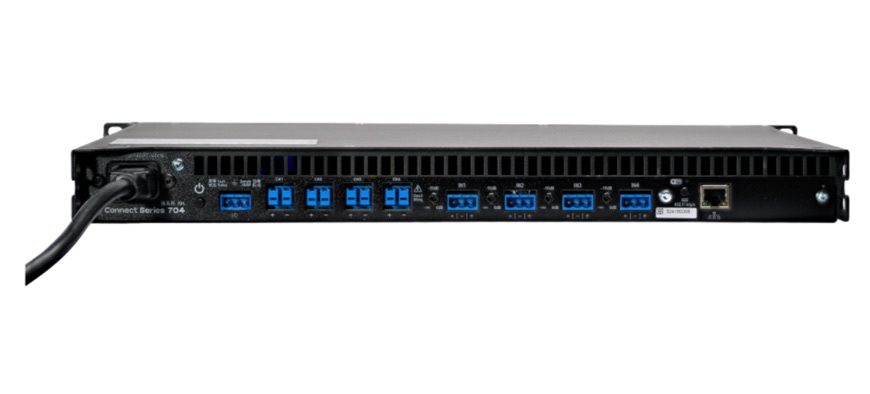 Web Browser-based UI –  works on any device with no software to download
Direct LoZ and HiZ (70V or 100V) selectable per channel
Proprietary Smart Power Bridge allows user to bridge a channel to achieve double the power of that channel without sacrificing an amplifier channel
3 Ways to Connect) Built-in WiFi Access Point 2.) Connects to existing WiFi network 3.) Local Area Network Ethernet connection
96kHz Analog Devices DSP with Input Routing, multiple 48dB/Oct crossover filters, 8 Parametric EQ filters, user configurable speaker limiters, and real time load monitoring
Universal Switch Mode Power Supply with PFC. Operation from 100VAC – 240VAC +/-15%
Analog fully routable inputs
External I/O Port for Remote On/Off and fault monitoring
Highly Efficient Class D Output Stage for low AC Current draw
Power ratings are stated on a per-channel basis. Ex: 80 Watts at 8 ohms = 80 Watts on each individual channel of the amplifier.
ARE YOU INTERESTED TO LEARN MORE ABOUT LEA PROFESSIONAL?
Speak to one of our Consultants now