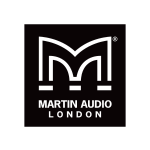 Micro-line Array with Scalable Resolution
O-Line™ is an award-winning, aesthetically pleasing, modular micro line array designed for a wide variety of architectural applications – from houses of worship to transport terminals. It combines innovative acoustic design with powerful optimisation software to achieve optimum coverage with unprecedented accuracy over a pre-defined area.

Modular micro line array for maximum deployment flexibility
Software optimised array configuration for focussed sound energy
Additional DSP optimised functionality for increased coverage, consistency and control
Sidelobe-free vertical dispersion from the high frequency section
Ideal for high-quality music reproduction as well as speech
Architecturally sympathetic design for discreet deployment
Houses of worship
Museums
Conference centres, auditoria and lecture theatres
Transport terminals, shopping malls and sports venues
Bars and Restaurants
In many applications an O-Line array can be driven using only one amplifier channel, with simple EQ and limiting the only processing required. It can now also be taken into a new dimension of coverage, consistency and control when used with an iK81, or with a combination of VIA2004 amplifier and DX4.0 controller, to independently control and power each individual enclosure. This unlocks the full potential of O-Line — further refining coverage consistency and increasing the ability to 'dial-out' the influence of the room by accessing DISPLAY's 'hard avoid' capability and electronically adjustable coverage.
Unlike many DSP 'steered' columns, an O-Line array does not produce unwanted vertical sidelobes in the audio band. This is critical in reverberant environments as sidelobes firing above and below the array simply adds to the reverberant energy, impacting on intelligibility. O-Line's ability to reproduce very high frequencies without sidelobes makes it the ideal solution for both full-range speech and music reproduction in reverberant spaces.
An O-Line array is finished in a neutral light grey that blends into the background of most architectural spaces with modular design in multiples of four cabinets. Sonically, it is very clean and musical, and capable of surprisingly high output levels for its very small size with 16 cabinets capable of an astonishing 134dB [peak] and a throw distance of up to 40 metres.
ARE YOU INTERESTED TO LEARN MORE ABOUT MARTIN AUDIO?
Speak to one of our Consultants now