The PI218 is a dual-driver, high performance subwoofer for use with P.I. Series full-range loudspeakers.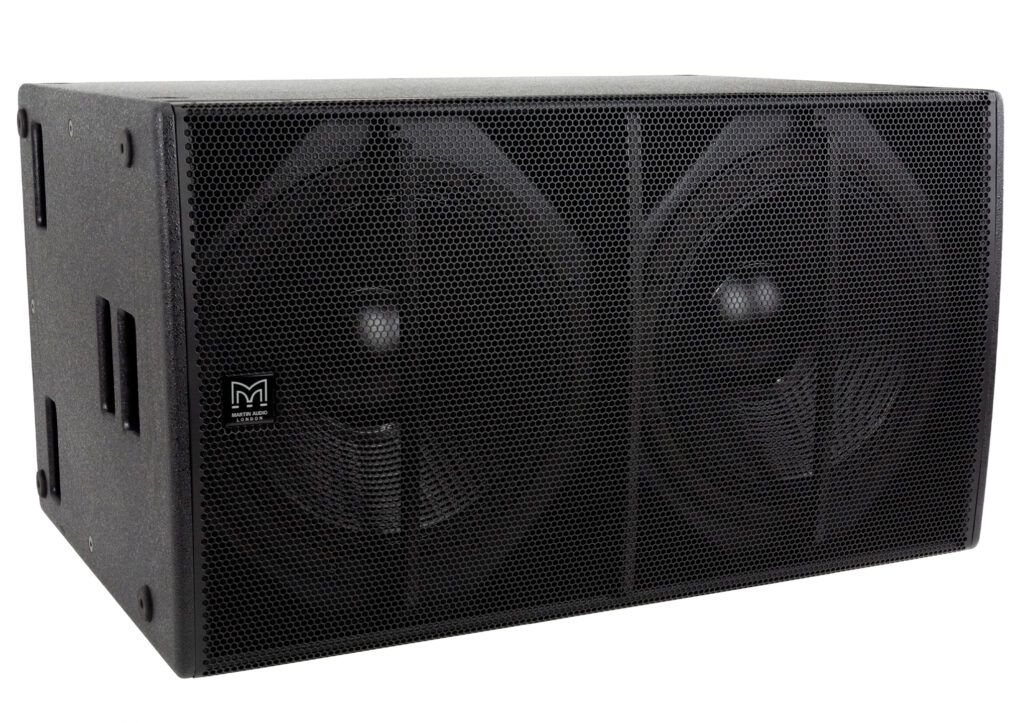 Dual-driver, direct radiator subwoofer
2 x 18" (460mm) drivers with 4" (100mm) voice coils
Durable plywood enclosure
Large ports for reduced air noise
Powder coated, perforated steel grille
Integral ergonomic handles
35mm pole-mount socket
Feet for vertical or horizonal operation
Rebate recesses for stable horizontal stacking
M10 flying inserts
Portable sound reinforcement
Live music clubs
Bars and restaurants
Nightclubs
Corporate AV events and conferences
Weddings and parties
Secondary stages at festivals
HoW, leisure centres and retail outlets
With an operating range of 42Hz-200Hz + 3dB, it produces high output levels with low distortion and can be used singly or stacked horizontally. It features dual 18" (460mm)/4" (100mm) voice coil, long excursion drivers in a reflex enclosure with eight large ports that reduce air turbulence at high output levels.
The PI218 enclosure is constructed from plywood and finished in black textured paint as standard. Integral M10 inserts provide for eyebolt suspension of a single enclosure. Ergonomic handles assist ease of handling and the drivers are protected by a perforated steel grille. Rubber feet on the base of the PI218 resist movement and align with recesses in the top surface for stable horizontal stacking. Feet are also provided on one side of the enclosure for vertical operation of a single cabinet.
ARE YOU INTERESTED TO LEARN MORE ABOUT MARTIN AUDIO?
Speak to one of our Consultants now