8-inch 2 way Passive Speaker, Bass Reflex
The HH TNi-W8PRO is a high power, compact, 2-way, full-range loudspeaker system comprised of the HH 8-inch (2-inch voice coil) high power HH low frequency driver and 1-inch Celestion CDX1-1070 high-frequency compression driver. The HH/Celestion designed waveguide is rotatable so the loudspeaker can be used in either vertical or horizontal orientation. Flexible input connections via either M4 barrier strip or Euroblock provide versatile connecting options. Mounting options include: 7 x M10 Penn-Elcom fly points, 4 x M8 mounting points for optional TNi-BRK30 mounting bracket. All enclosed in a robust wooden enclosure, powdercoated steel grille with acoustic foam backing in black or white finish.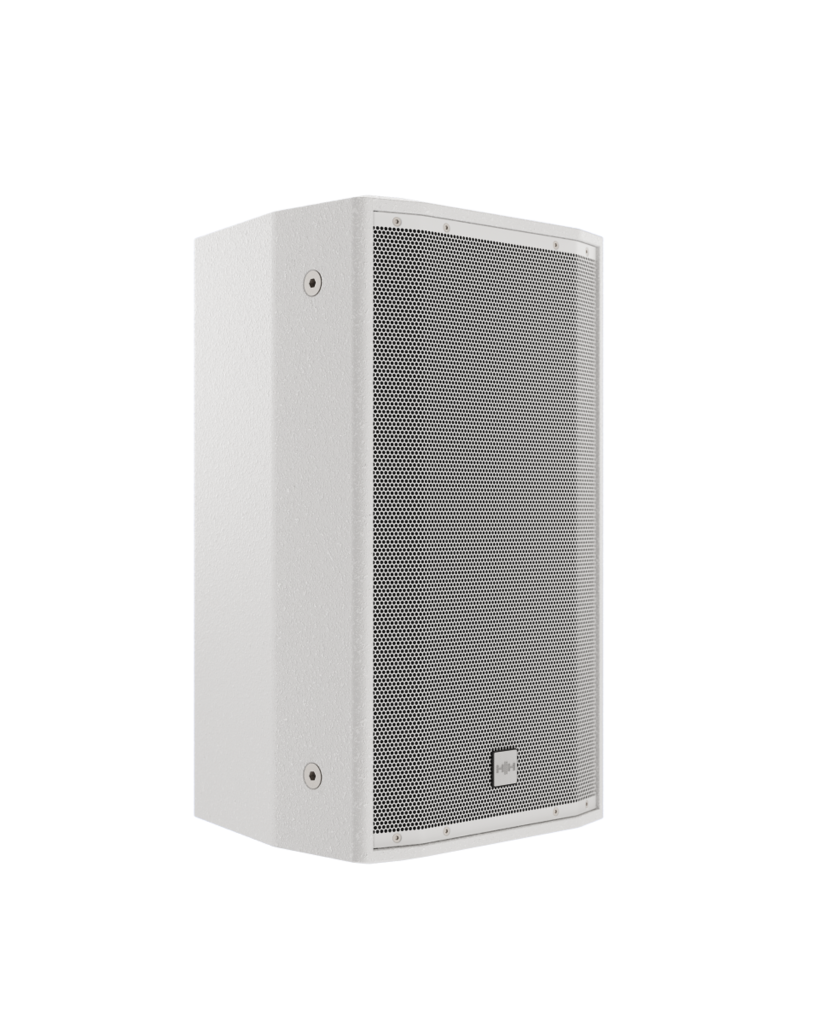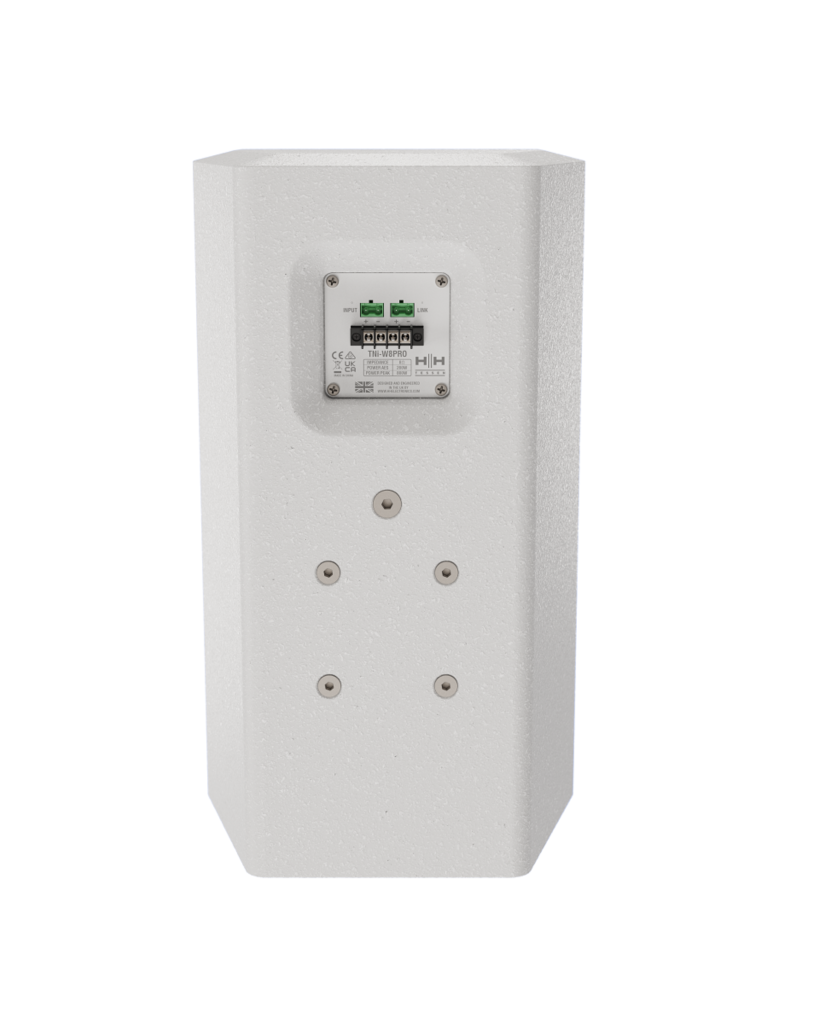 4 inch hh designed coaxial woofer
100v transformer power taps: 30w, 15w, 6w
70v trasnformer power taps: 15w, 7.5w, 3w
106 db max spl (1m)
4 position front power tap
Push spring input connectors

The HH TNi range has been engineered to provide the best audio performance, combined with compact dimensions and flexible mounting options to suit a wide range of installation projects.
From music venues to retail stores, cafes and restaurants to meeting rooms and public buildings, places of worship, fitness studios and hotels the TNi series are the ideal solution.
The five passive and two active models all feature high performance 2-way designs with timbre balancing across the range, enabling different models to seamlessly integrate in one installation. With renowned HH woofers and LaVoce compression drivers; the TNi family offer precisely controlled directivity and superb voice clarity for all speech applications, but also dynamic, musical response for foreground or background music use.
The HH TNi range are available in white or black finishes to suit your application