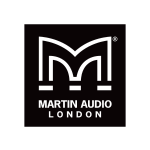 Three-way bi-amp trapezoid Hybrid® fully horn loaded
THV is a very high performance, all-horn, three-way system in a single wide-bandwidth package.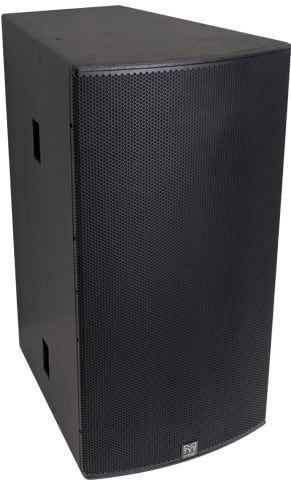 All-horn three-way system
'Phase-ball' loaded mid-driver
Hybrid® LF section
Fitted with handles and castors
Vertical format
Five year limited warranty
Larger club performance
Large scale installs
The driver complement has been engineered for exemplary performance in all bands.
The Hybrid® low frequency section comprises a horn-loaded 15" (380mm)/4" (100mm) voice coil driver that is reflex loaded to extend the LF output to below the natural horn cut-off point. The LF driver features a water resistant cone and triple roll surround for increased excursion.
The mid-horn of the THV has a unique 'phase-ball' loading device which maintains the constant directivity characteristics of the horn at the upper end of its range. It is driven by a 10" (250mm) midrange driver with an aluminium demodulating ring for im-proved high-mid clarity and reduced distortion when driven hard. The 70˚ x 40˚ HF section of the THV features a neodymium 1" (25mm) exit compression driver with a Kapton diaphragm for high sensitivity and extended HF performance.
The internal mid/ high passive crossover allows this three-way system to be driven in a bi-amp configuration.
The THV is configured in a vertically formatted, trapezoidal birch ply cabinet and fitted with twelve M10 inserts to facilitate ease of mounting. The enclosure has generous pocket handles on the sides and rear castors are fitted as standard.
A Martin Audio iKON iK42, VIA5002 or VIA5004 are the recommend amplifier partners with the DX range of controllers also compatible.
ARE YOU INTERESTED TO LEARN MORE ABOUT MARTIN AUDIO?
Speak to one of our Consultants now