RAIN delivers the performance you expect
Outstanding performance at lower cost, RAIN can provide all your needs for your next AV over IP deployment.
Managed by Director, expect all the value add features with no programming required.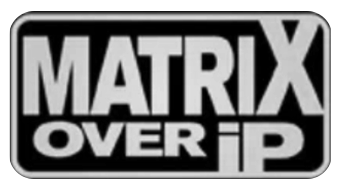 Route video, audio and control signals on demand, independently or combined. As small as 2x2 to a virtually unlimited number of sources and displays
Providing quick and simple video wall deployments or for more advanced applications, detailed bezel and aspect ratio control
Flexibility to route all popular screen resolutions up to 1080p with scaling in place to ensure display compatibility.
View any video content for video source confirmation and troubleshooting. Overlay preview into UI touch screens
Distribute RS232 and IR to any end point connected device to reduce costs and complexity within a facility
KNOWLEDGE
Knowing what's going on at one time, helping organisations to deliver AV over IP with confidence. Speed up deployment, aid troubleshooting and help rectify issues quickly.
MANAGE
All the tools you need to keep everything working all the time, manage firmware, end point testing, reboot/reset, all from a centrally managed browser based interface, on or off premise.
VISIBILITY
Preview all your sources within management console to confirm validity or use it in other 3rd party systems.
ACCOUNTABILITY
Provide actionable intelligence with analytics data to measure actual use, justify ROI or to simply understand how AV is interacted with by your organisation.
USABILITY
Plug and play like operation with minimal set up procedure, to provide safe, effective and fast deployments.
CONTROL
Create rich GUI screens to operate system plus room control of displays or any external devices with RS232, IR, TCP, relays and I/O's provided by Global Cache interfaces.
MORE REASONS WHY DIRECTOR IS GOOD FOR YOUR BUSINESS
iMAGsystems transports audio visual content using networking infrastructure. We deliver IOT objectives to make things better for the pro AV industry.

ARE YOU INTERESTED TO LEARN MORE ABOUT iMAGsystems?
Speak to one of our Consultants now