TAKE CONTROL OF THE POWER ENVIRONMENT
The Axess ELITE is a complete power management system that provides remote insight and control of the electrical power consumed by an underlying device. It enables the switching of devices in various power modes, each with different power usage characteristics related to device performance. Giving technicians the ability to easily manage their installs remotely and limit service calls.
IP enabled two-way communication
Displays real-time power and energy usage
Collects rack temperature, voltage, and current draw measurements
Displays a log file for advanced monitoring
Non-sacrificial components
Advanced Series Mode® surge elimination technology
Impedance Tolerant EMI/RFI Filter
COUVS® catastrophic over/under voltage shutdown
SurgeX ICE® inrush current elimination
Magnetic shielding steel enclosure
Models: SX-AX15E, SX-AX20E, SX-AX20E-15, SX-AX20E-15L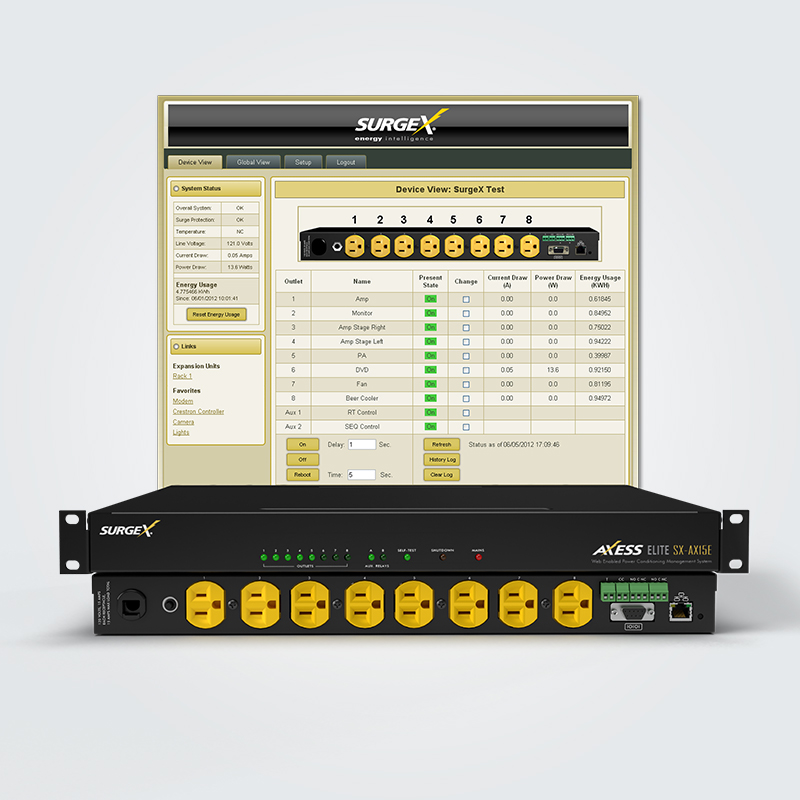 ARE YOU INTERESTED TO LEARN MORE ABOUT SURGEX?
Speak to one of our Consultants now