The HH Electronics Tessen Line Array recently made a splash at the Tzaneen Pastors Fraternal Worship Conference, held at the AFM Fountain of Life Church.
The ground-stacked configuration of the HH Electronics TNA-1800S, TNA-2120SA, and TNA-2051 delivered exceptional sound quality that impressed attendees.
According to Chimmy Machimana, the Front of House sound engineer for the event, "The HH Electronics Tessen Line Array blew me away. The sound was crystal clear with a very punchy low end, and the coverage was impressive. More impressive is what we were able to achieve in a room with very challenging acoustics. As you can see, the space is only at the tail end of a construction effort. The sanctuary is yet to be carpeted and treated for sound. "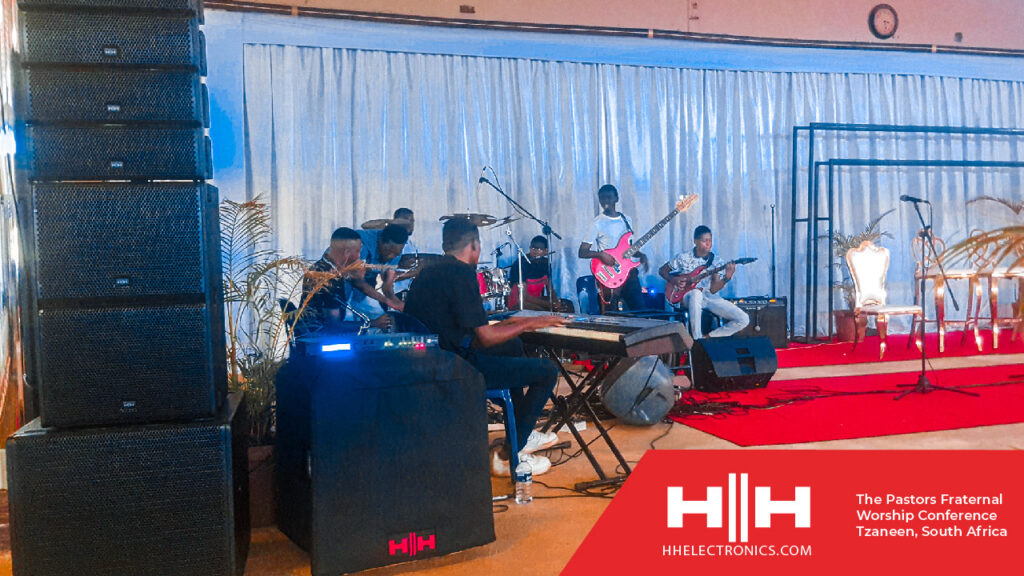 Pastor Frank Ntlemo, a Pastor and musician at the conference, was equally impressed with the line array, stating that they planned to secure funds to have it installed in their new church building. It's a testament to the quality of the Tessen Line Array that it left such an impression on attendees.
Dr Pat Malungani, owner of Mbhetse Productions, a sound hire company, also had positive feedback about HH Electronics. He praised the clarity of the TRE-1201 model and its ability to deliver pristine sound even in challenging acoustic environments. We used the TRE-1201 on stage as monitors for the speaker and lead vocalist with exceptional results.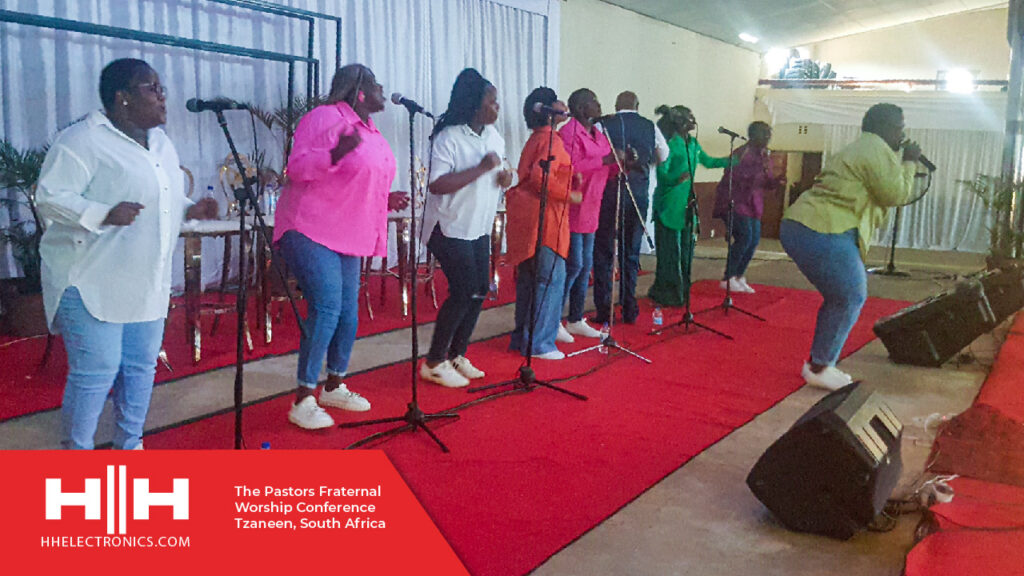 Overall, the HH Electronics Tessen Line Array was a standout at the Tzaneen Pastors Fraternal Worship Conference. It's a powerful tool that can elevate any worship experience and is sure to impress anyone who hears it. We are excited by the overwhelmingly positive response to the brand in the region and are confident that our efforts to support our local retail partners to promote it will yield great results.
ApexPro is the sole distributor of HH Electronics in sub-Saharan Africa. Contact us to book your demo.