In preparing to launch DIOSA , foodpreneur Jose Castro recognized the importance of an exquisite atmosphere, including an impeccable audio system. They ultimately selected LEA Professional to perfectly complement the restaurant's elegance.
Let's dive in! 
Embodying earthly elements throughout its signature cocktails and Latin-American-inspired menu, DIOSA's guests are immediately transported from the restaurant in Downey, California, to the heart of Mexico. To create a fully immersive audio environment across the restaurant's sixteen zones, including a massive bar, main dining area, stunning patio, and gorgeous restrooms, the Pearl West Restaurant Group leadership recognized the importance of deploying technology to ensure vibrancy and cross-functionality.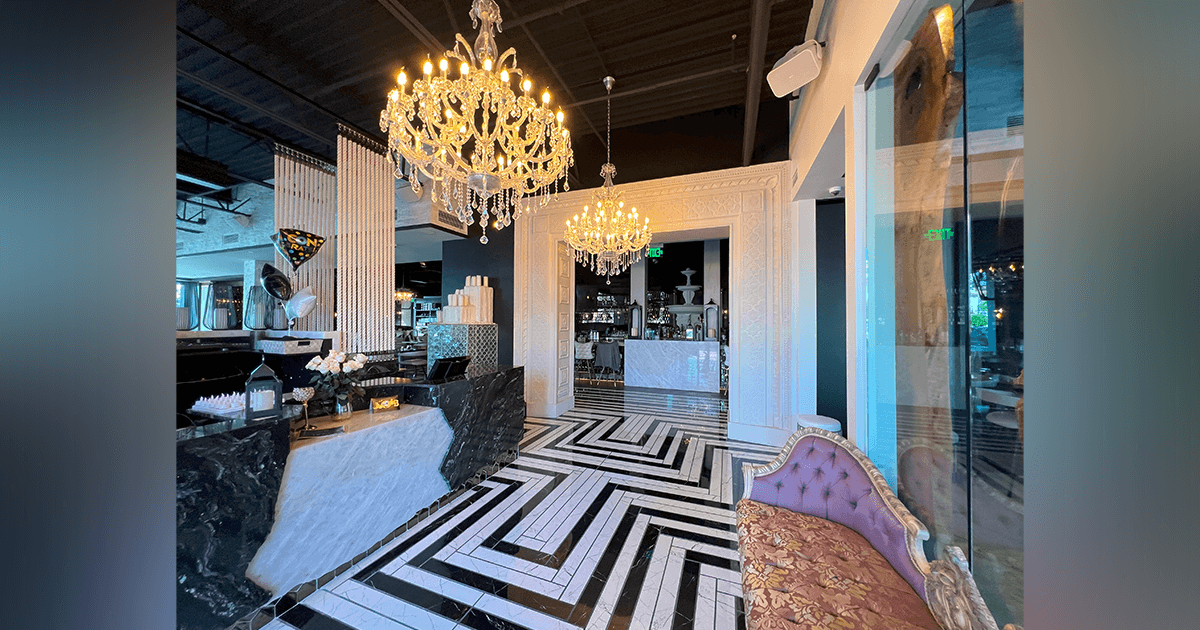 To set the ambiance for each zone, DIOSA needed amplifiers that would supply reliable and sustainable connections. The Pearl West Restaurant Group contacted manufacturer's reps Geer Tech to provide an audio system compatible with its high-energy needs that would provide flexibility throughout the venue. After a tour of the Geer Tech Experience Center in Huntington Beach, Pearl West decided that LEA Professional's technology would be an exemplary fit for DIOSA's audio needs. After being connected with local integrator Gridworks, the final pieces were put into place for DIOSA's grand opening. 
Account Manager at Geer Tech, Kenny Miller, was responsible for the installation. "The Pearl West Restaurant Group was looking for a system that would produce granularity and control,"  Miller explained. "LEA Professional's technology was the ideal solution, as it had both remote controllability and the capacity to adjust different sound settings. Everything this project required was built into this one LEA Professional package."
Gridworks deployed the LEA Connect Series 354 and the LEA Connect Series 704. The CS354 is a 4-channel amplifier with 350 watts per channel and powers the ceiling and exterior loudspeakers. The CS354 supports HiZ (70V or 100V) or LoZ selectable by channel, which was perfect for DIOSA since they wanted to use a mix of low-  and high-impedance loudspeakers.
The Pearl West Restaurant Group wanted the ability to monitor and control the restaurant's amplifiers remotely, so the security and functionality of the remote connection were essential. SharkWare, LEA Professional's advanced amplifier control software, was installed to facilitate remote connectivity  and onsite commissioning. SharkWare works to monitor the status of connected amplifiers and allows users to adjust several system settings from anywhere. In addition to SharkWare, DIOSA is also utilizing the magic of the LEA Cloud to control their amplifiers and solve connectivity issues.
THE CONCLUSION
"We couldn't be happier with our sound system," Jorge Castro shared. "Given the Pearl West Restaurant Group is based in Southern Washington, and DIOSA is in California, we needed an audio system that could be controlled virtually. We were completely blown away by the system's versatility and remote control access. LEA Professional's integration between its amplifiers and cloud technology makes working between restaurants seamless."
Since the doors opened for DIOSA, the LEA Professional sound system put in place has worked flawlessly. As the Pearl West Restaurant Group looks to expand its establishments, it plans to integrate LEA Professional amplifiers and software moving forward. 
We would like to thank everyone at Geer Tech and Gridworks for choosing our amps on this killer install and we hope to provide quality sound at Diosa for many years to come.