LEA Amps Power Colorado Ice Hockey Facility: Ed Robson Arena
The new Ed Robson Arena at Colorado College is a 3,400-seat,
multi-purpose, state-of-the-art sports venue and the first on-campus hockey facility for the Colorado College Tigers in their 86-year history. With Colorado College management recognizing that today's audio systems play a critical part in any stadium and arena event they looked to AJP/C.V. Lloyde team. This team came to the conclusion that LEA Professional would ensure fans would have the best possible experience.
Let's dive into the details…
THE VENUE
LEA AMPS POWER COLORADO ICE HOCKEY FACILITY: ED ROBSON ARENA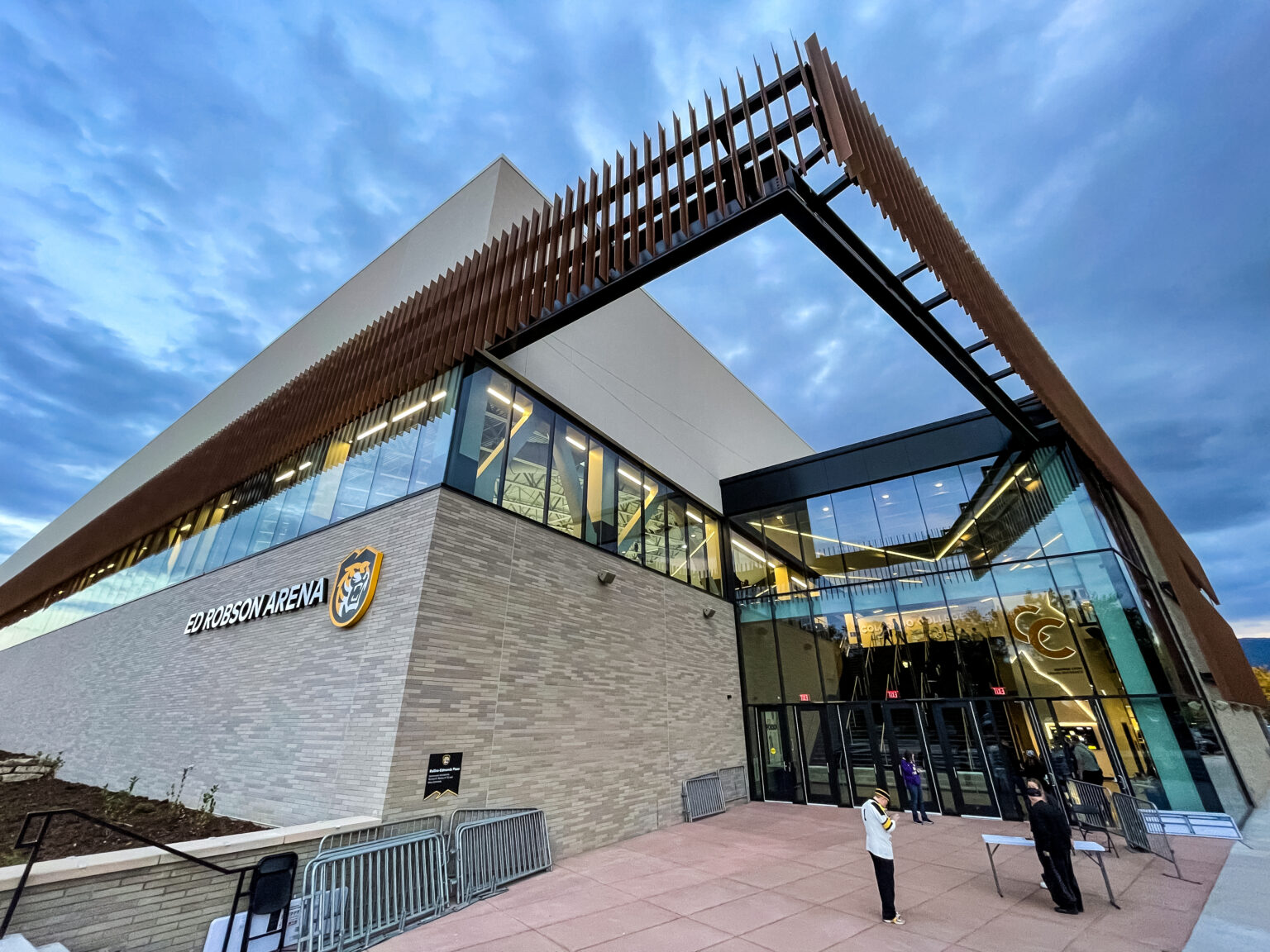 The Ed Robson Arena, named for Edward J. Robson, a 1954 CC graduate and former member of the hockey team, is a state-of-the-art, multipurpose, indoor, on-campus competition arena and home of the CC men's ice hockey team. It enables the college hockey team to play games on campus for the first time since the program started in 1938.
THE CONSULTANT & INTEGRATOR
LEA AMPS POWER COLORADO ICE HOCKEY FACILITY: ED ROBSON ARENA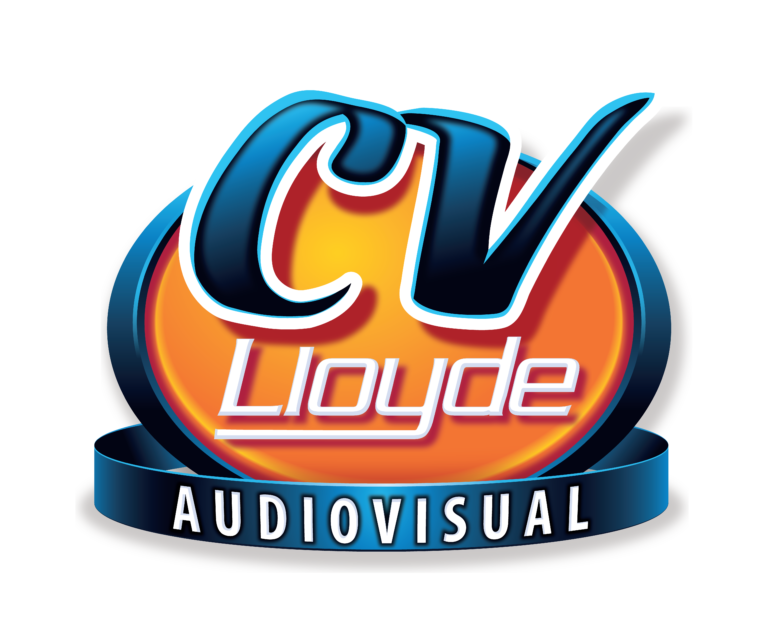 With quality sound objectives in mind, Colorado College brought in AV consultant AJP to design and integration firm C.V. Lloyde to install the Ed Robson Arena's sound system.
Anthony James Partners (AJP) is an Owner's Representative, AV Consultant and Design Consultant for professional sport franchise owners, higher education, venue management firms, A&E firms and government.
CV Lloyde Audiovisual Integration has been serving Illinois and Mid-West for over 150 years with a growing list of well-known clients in all audiovisual markets. C.V. Lloyde Audiovisual enjoys continued success in the design and installation of turn-key audiovisual systems in a wide variety of facilities with an even wider variety of applications.
Check out our conversation with C.V. Lloyde here.
THE INSTALL
LEA AMPS POWER COLORADO ICE HOCKEY FACILITY: ED ROBSON ARENA
C.V. Lloyde was responsible for the entire AV package, including being part of certain design changes, installation of the new arena sound system, all of the suite and zone programming, and for all exterior/back-of-house sound systems.
At the heart of the new system is a set of five Dante-enabled, Connect Series digital audio amplifiers from LEA Professional. Specifically, two CS704D, two CS354D, and a single CS168D deliver a total of 24 audio channels.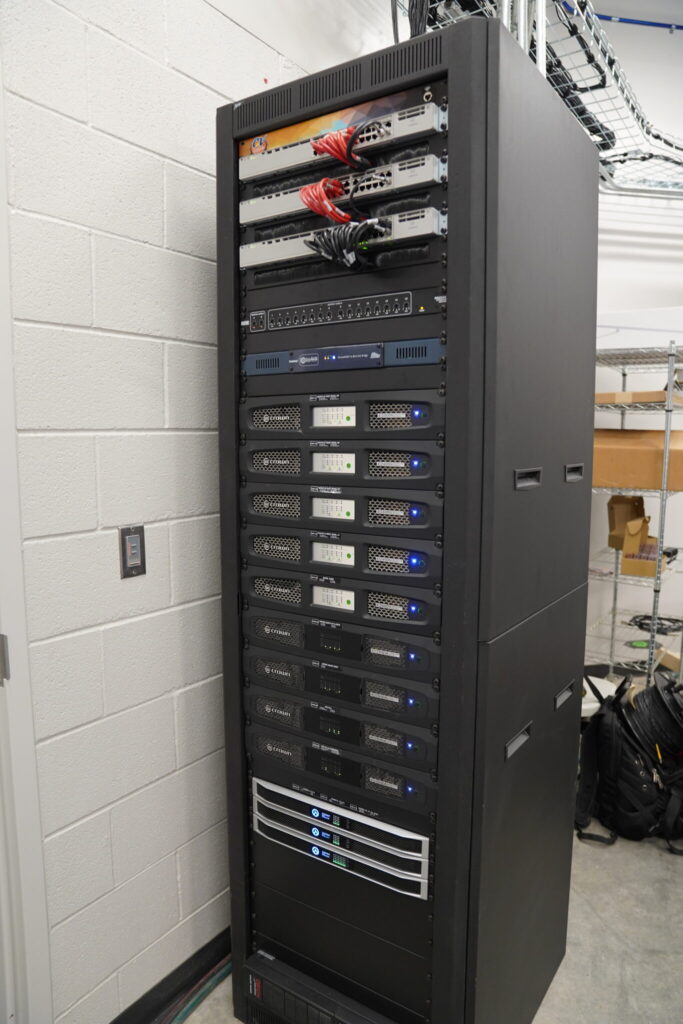 "Good audio quality is a critical part of any sports and entertainment venue; audiences have gotten used to excellent sound quality from their home systems and theaters and clubs; it's expected everywhere," said Stephen Morris, President of C.V. Lloyde. "To keep fans and audiences coming back, arenas need to put in the effort to improve sound and ensure that audiences and fans cannot just see but also hear everything going on. Colorado College was committed to this, and the results have been great."

Stephen Morris, President of C.V. Lloyde
Since the arena's opening in 2021, it has hosted games for several hockey leagues, and the arena's open-skating hours — supported with music — have become very popular. The arena also features a multi-purpose event room, a small catering kitchen run by Bon-Appetit, and an outdoor meeting patio space for use in the warmer months.
"The arena's audio system is all connected and controlled via a Dante audio network," said Morris. "So having out-of-the-box, Dante-ready amplifiers powering the system made everything easy to connect and configure."

Stephen Morris, President of C.V. Lloyde
THE CONCLUSION
LEA AMPS POWER COLORADO ICE HOCKEY FACILITY: ED ROBSON ARENA
"The Ed Robson Arena's audio system has the sound quality to engage fans and deliver a great experience, and the system's Dante flexibility allows it to be configured to meet the needs of most any event," added Morris "The quality, efficiency, and connectivity of the LEA Connect Series amplifiers play a central part in pulling the project together."

Stephen Morris, President of C.V. Lloyde
We'd like to thank everyone at AJP and C.V. Lloyde for choosing our amps for this killer installation and we hope that the audio systems will continue to deliver reliable audio for fans at Robson Arena for years to come.
If you have any questions or feedback about using amplifiers for systems like this or any other projects, feel free to fill out the form below or reach out to us on our social media channels.