LEA Amps Power Custom Design Solutions For Boutique Hospitality
Hazelwood Laboratories who specializes in creative audio installations and development of custom system has always provided clients with unique, out of the box solutions. When the firm needed quality and flexible technology they looked no further than, LEA Professional.
Let's dive in!
THE SPEC
LEA AMPS POWER CUSTOM DESIGN SOLUTIONS FOR BOUTIQUE HOSPITALITY
 Venues:  Barista Parlor | Nashville, The Daily | Atlanta 
 Integrator: Hazelwood Laboratories
 Audio Spaces: Dining areas
 Product Used: CONNECTSERIES   CS354  (1), CS354 (1)
THE INTEGRATOR
LEA AMPS POWER CUSTOM DESIGN SOLUTIONS FOR BOUTIQUE HOSPITALITY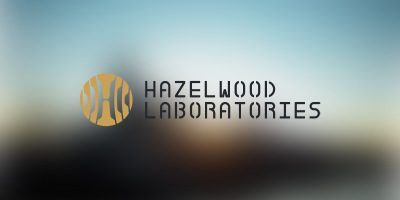 Founded in 2012 by artist and audio/video integrator Joseph Hazelwood, Hazelwood Laboratories is a design-centric creator, fabricator and installer of purpose-built electronic hardware.
THE INSTALL
LEA AMPS POWER CUSTOM DESIGN SOLUTIONS FOR BOUTIQUE HOSPITALITY

Prior to discovering LEA Professional amplifier technology, Hazelwood was frustrated with other manufacturers, whose technology limited him to playing only within their proprietary ecosystems.
"For my installations, I want best-in-class products for each system, but I also want that system to be able to be controlled and monitored autonomously," said Hazelwood. "Many of my projects include tactile control interfaces that inspire interactivity, and with the LEA Open API platform, their Connect Series amplifiers can integrate with almost any AV system, giving me the flexibility that I need."
LEA Professional's Open API gives system integrators access to a diverse range of plug-ins, as well as expanded local area network amplifier control capabilities using LEA Professional's web user interface and cloud platform. This ensures that LEA products will play well with other systems so integrators can depend on LEA for any installation requirements. For Hazelwood, this means that with the help of software developer Caleb Szalacinski, he can build custom controllers that are designed both physically and digitally to work with LEA amps.
"While the AV market is increasingly focused on solutions for touch-panel control, tangible hardware controllers seem to be phasing out," commented Hazelwood. "I wanted to be able to provide my clients with simple, analog-like controls that utilize the benefit of smart technology and of course, look beautiful. I decided to develop my own, and LEA made this possible for me with their open API. I currently have them working in a handful of locations, and plan to eventually make a version of it available for other integrators."
For Hazelwood, his switch to LEA Professional wasn't only due to their flexibility but also the accessibility of the amplifiers. At a time when supply chain issues are a battle for other manufacturers, LEA Professional has been able to provide amplifier solutions when he needed them, even on projects with tight timelines. 
For one large installation at a bowling alley in Nashville called Eastside Bowl, Hazelwood had to switch out all his planned equipment for new manufacturers at the last minute due to inventory issues. That's when he found the magic of LEA's Connect Series amplifiers, with its seamless design, IoT technology and user-friendly interface. It wasn't long before LEA became Hazelwood's go-to amplifier solution. 
"Ordinarily, our controller will be configured to adjust music zones independently, but in this case as there was only one zone of music and the speakers needed to be tri-amped, we programmed the controller to adjust 3 channels of the amp simultaneously, utilizing the LEA's DSP crossovers."
THE CONCLUSION
LEA AMPS POWER CUSTOM DESIGN SOLUTIONS FOR BOUTIQUE HOSPITALITY
With many AV manufacturers having inventory issues and ultimately not having products available, Hazelwood Laboratories discovered LEA Professional and the rest is history.
"I have every LEA install in my cloud platform, allowing me to help clients no matter where I am," commented Hazelwood. "I set up Hazelwood Labs to challenge the typical assumption regarding the role of technology in our lives and I want to work with manufactures who do the same. This is just one of the many reasons why I will continue to provide LEA technology to my clients."
We would like to thank Hazelwood Laboratories for choosing our amps for these killer installations and we hope that the audio systems will continue to deliver reliable audio for the crowd at The Daily and Barista Parlor for years to come.
If you have any questions or feedback about using amplifiers for systems like this or any other projects, feel free to fill out the form below or reach out to us on our social media channels.