Residential AV Systems | LEA Powers 20-Zone Houston Home
We've seen our amps go into a lot of amazing places. From football stadiums to skyscrapers to restaurants and bars — our amps are being used to enhance experiences around the world. But, for this install, we're honored to have been welcomed into a beautiful home set amidst 5 acres of land in Houston, Texas. And with 20 zones of audio at the owner's fingertips, this residential AV system sets the bar for home audio aspirations.
Let's dive in!
THE SPEC
RESIDENTIAL AV SYSTEMS | LEA POWERS 20-ZONE HOUSTON HOME
Venue: Residential Property in Houston, TX | 6 Bedrooms, 5 acres
Integrator: Sound Lab Designs
Audio Spaces: Full home including 6 Bedrooms, pool, patio, balconies, front and near lawns
Product Used: CONNECTSERIES CS168 (qty 5), CS702 (qty 1), CS354 (qty 1) 
THE VENUE
RESIDENTIAL AV SYSTEMS | LEA POWERS 20-ZONE HOUSTON HOME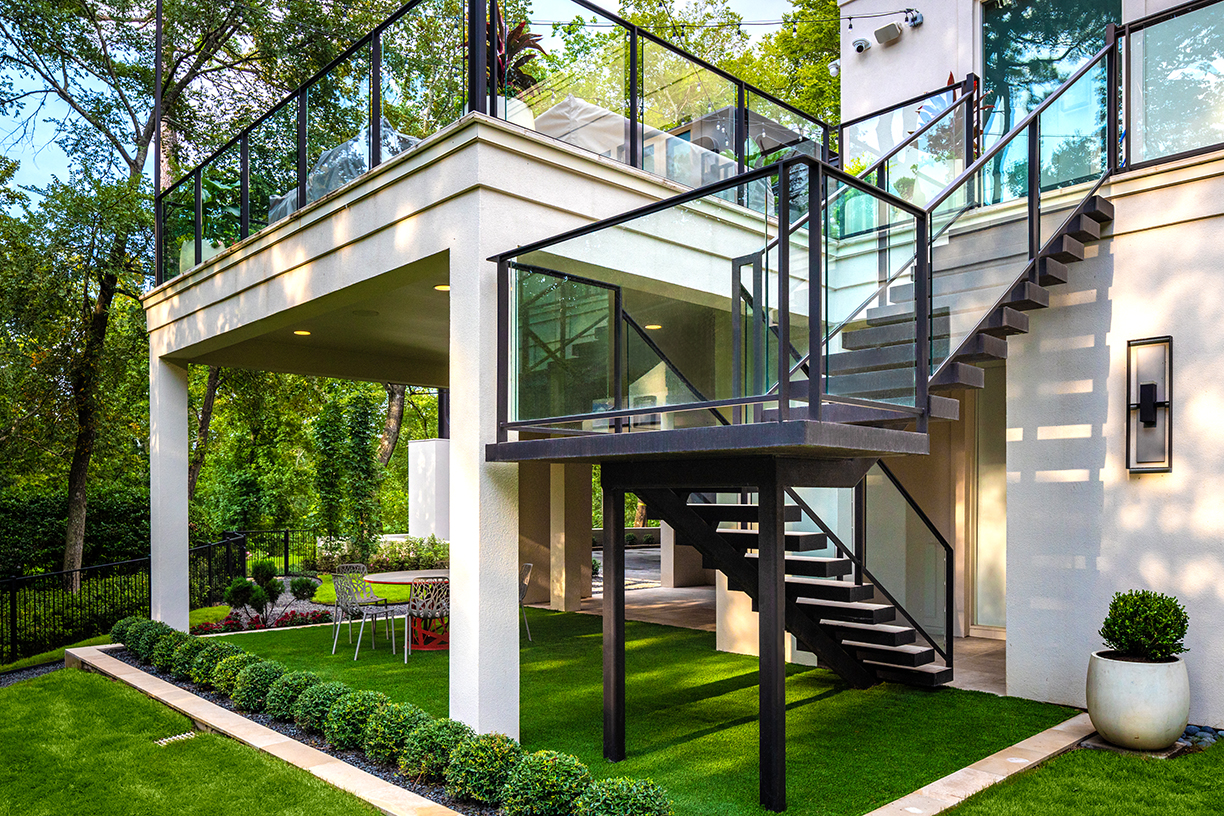 A six-bedroom home is set over five acres of land in the middle of Houston, Texas.
The home includes outdoor pool and patio areas as well as a balcony.
THE INTEGRATOR
RESIDENTIAL AV SYSTEMS | LEA POWERS 20-ZONE HOUSTON HOME
Sound Lab Designs specializes in alarms, custom fabrication, automotive lighting, and car audio. Every employee has ten plus years in the industry.
THE INSTALL
RESIDENTIAL AV SYSTEMS | LEA POWERS 20-ZONE HOUSTON HOME
A longtime customer of Texas-based AV integration company Sound Lab Designs, the homeowners were looking for an entirely new AV system across their six-bedroom home which is set over five acres of land in the middle of Houston. Sound Lab Designs designed and installed a new system from scratch to cover the interior and exterior of the large property.
For Ernie Blumenthal, owner at Sound Lab Designs, this project was different from other residential installations he's worked on because, for the first time, he used LEA Professional amplifiers. Blumenthal mapped over 20 audio zones in the property, many of which were external zones including the pool, patio, front and near lawns and balconies. Initially, for Blumenthal it was the style and form factor of the LEA amplifiers that convinced him to give them a try.
"Form factor was a huge plus, I knew I could really stack a lot of power in a home and not take up the whole rack," commented Blumenthal. "I did my research on LEA and saw that the sound quality and the adjustability of the amplifier was highly regarded so I thought this would be a perfect installation to try this product."
Sound Lab Designs installed five Connect Series 168, one Connect 702, and one Connect 354 in the home. The team chose to give the homeowners extra power and channel count so they would have plenty of headroom for future expansion.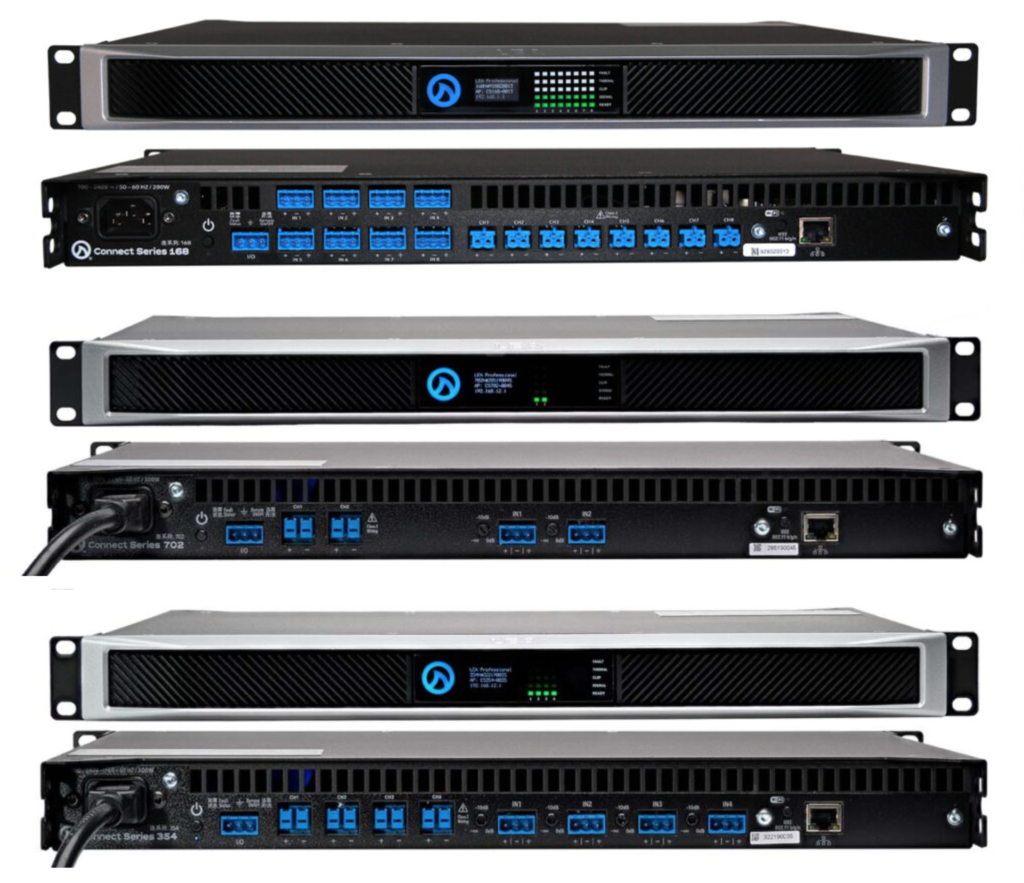 While supply chain issues due to COVID did create some equipment delays for this project the LEA Professional amplifiers arrived on time with no delays. Having the amplifiers onsite was hugely important for mapping out and configuring the rest of the system design while waiting for the remaining equipment to arrive.
Another selling point of the LEA amplifiers was the connection to the LEA Professional Cloud Platform allowing Sound Lab Designs to monitor all of the amplifiers remotely, simultaneously. 
The Cloud Platform provides systems integrators with powerful, reliable and secure remote monitoring and control capabilities across the entire lineup of IoT-enabled LEA Professional Connect Series amplifiers. Unique within the industry, all LEA Professional amplifiers leverage the built-in Amazon Web Services (AWS) IoT Core. The platform allows integrators to monitor critical operational data points that are integral to maintaining system health remotely. The capability delivers greater visibility to provide preventative maintenance, easier troubleshooting and fewer on-site maintenance requirements.
"I really like the monitoring ability, you only need to go to one web page to see all the amplifiers and it means we are able to offer our clients a full end-to-end service," commented Blumenthal. "The amplifiers provide great value and are reasonably priced for what you are getting so we will definitely be using them again."
THE CONCLUSION
RESIDENTIAL AV SYSTEMS | LEA POWERS 20-ZONE HOUSTON HOME
Sound Lab Designs has received great feedback from the client and they are happy with how everything sounds and how it looks in their home. There have been no issues with the system so far but if anything does occur Ernie and the team know that with our cloud platform, they can quickly and easily address almost any issue.
We'd like to thank Ernie and his team at Soundlab Designs for choosing our amps for this killer installation and we hope that the audio systems will continue to deliver reliable audio for the homeowners for years to come.
If you have any questions or feedback about using amplifiers for residential av systems like this or any other projects, feel free to fill out the form below or reach out to us on our social media channels.