The Dirtybird record label, founded in 2005, is home to a host of renowned house and techhouse artists from all across the world, including the founder Claude VonStroke and is based in San Francisco. Dirtybird hosted the increasingly popular alternative to their CampOut festival, the CampInn festival – in their own words:
"The communal experience of [a] summer camp, Dirtybird Campout, with a luxury hotel vacation. Instead of splashing in a reservoir, you're splashing around in a huge swimming pool. And instead of building a DIY campsite with all your friends, you have your own room in the hotel with a shower and full-size bed."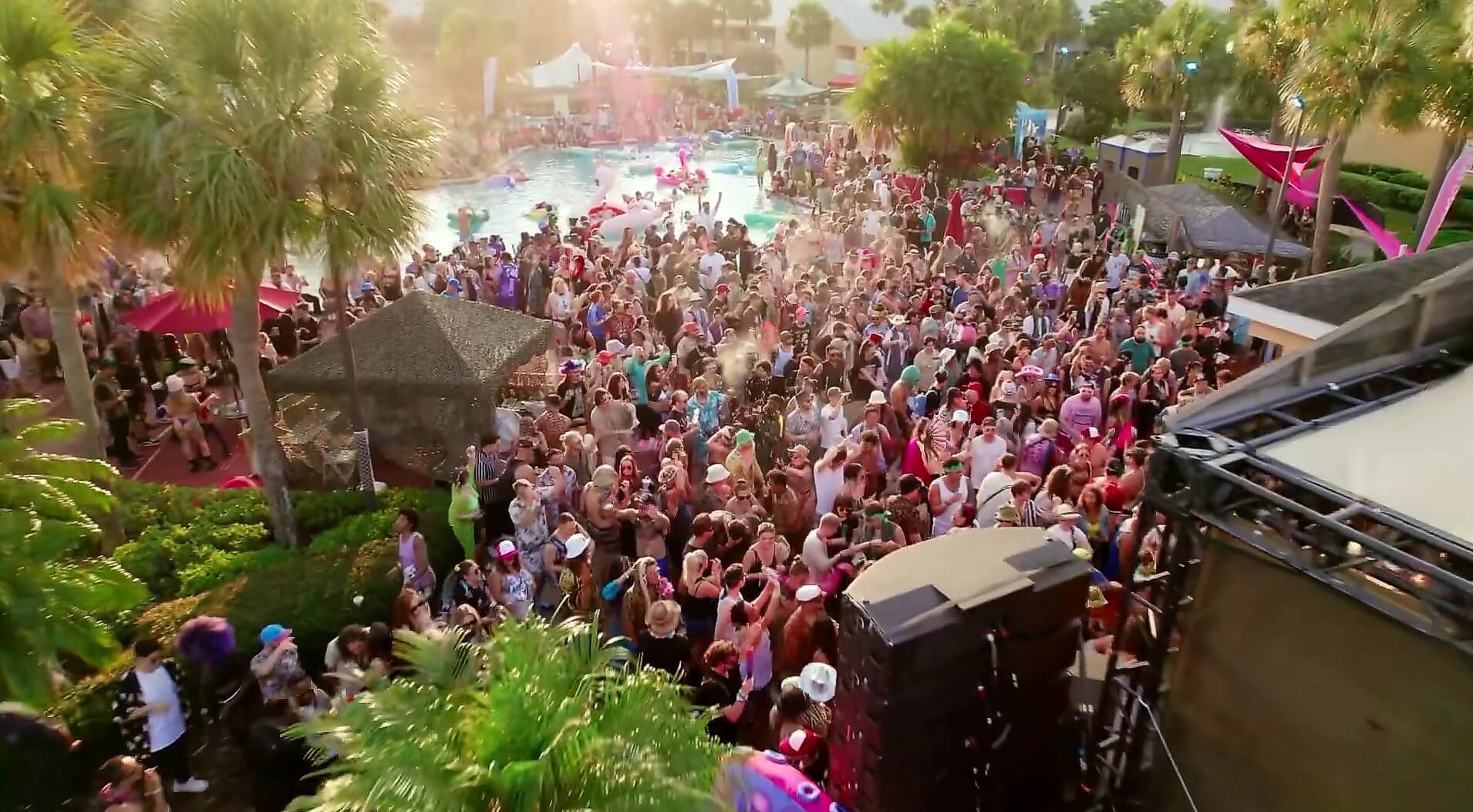 Hosted at the Wyndam Resort in Orlando. Florida, Dan Cartman from NST managed to get a behind the scenes look at the event last month whilst it was in full swing, courtesy of Jason Rault, of Nomad Sound Systems, based in Miami.
"Whilst we were exhibiting at InfoComm, Jason invited me to come and see what was happening at Wyndam, and it's not like anything we've seen in the UK!"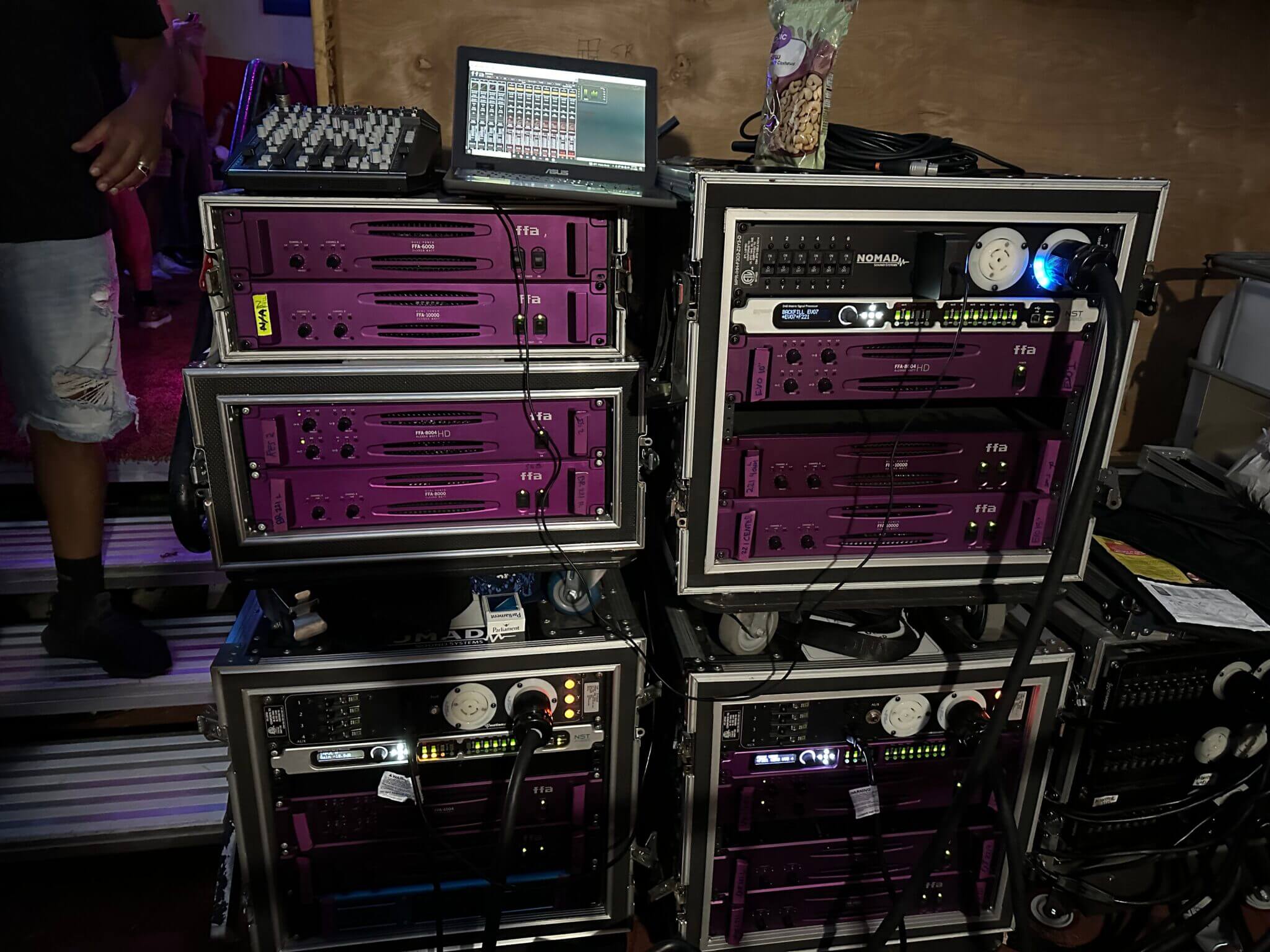 A Vero system was used outside at the pool and was powered by FFA amplifiers with NST processing throughout (FFA amps with DSP, plus discrete processors). The ballroom system was a large scale "Resolution" system with full NST DSP at its heart.
Dan added "Nomad only got the go-ahead to provide the support for this huge event a few days beforehand, but they swung into action and pulled it all together brilliantly. It was incredibly successful and the audio was impeccable – maybe we will see more of this sort of music event become a thing in Europe!"