Onehunga High School was established in 1959 on its Pleasant Street site, situated in one of Auckland's oldest suburbs overlooking the Manukau Harbour. Many families have long histories in the area and have many second or third-generation students. This gives the school a strong sense of tradition and
continuity. In addition, Onehunga High School is committed to providing lifelong learning for the community. As the college looks forward to equipping pupils for life in the 21st century, they require transformative audio, visual and control system updates.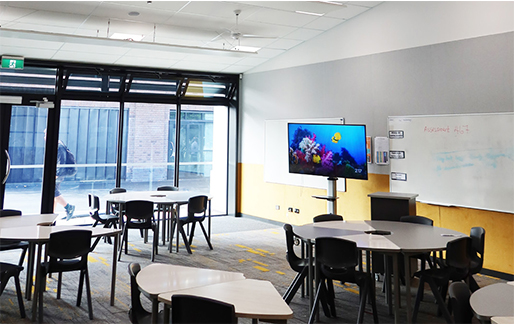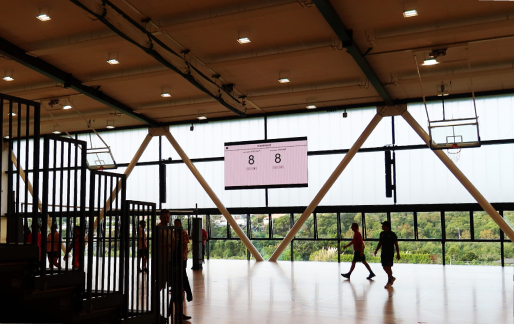 An audio solution for two new state of the art teaching blocks was required. The first, a two basketball court gymnasium with exercise room, locker rooms and teaching spaces. And the second a new technical block catering to the sciences, woodwork, metalwork, art and two commercial-grade kitchens. An atrium space in the technical block also hosts school functions including catered meals where guests can be seated at tables and served directly from the kitchens.
In teaching areas with suspended ceilings, HH Electronics TNi-C4 ceiling speakers were used to provide quality sound while offering a budget-friendly solution. The TNi-C4 is a 4" coaxial speaker with a fully enclosed backcan with ported enclosure extending the low- frequency response over that of a non-backcan version.
To maintain audio continuity, the TNi-W4 surface-mount version of the speaker was used in areas where there was no ceiling and the services exposed. The two-piece mounting bracket ensured quick and simple installation.
ITL Technologies, a company with more than 25 years' experience in delivering quality data and networked solutions won the AV contract, and this experience would enable Onehunga High School to deliver a top- notch learning environment for students and guests.