The Tensor-GO all-in-one column PA delivers a superior audio experience from an ultra portable system. The integrated high performance Lithium-ion battery enables long system usage with crystal clear audio coverage for 100+ people without the requirement of a mains power supply.
With its simple 4-piece 'slot together' design, the Tensor-GO can be set up swiftly and effortlessly. Microphones or line level devices such as keyboards can connect to the Tensor-GO simultaneously via the 4-channel mixer. Bluetooth enabled devices can also connect for wireless audio streaming and with integrated Wireless Stereo Pairing, two Tensor-Go systems can be linked for stereo audio transmission wirelessly.
Comprehensive audio protection via the on-board DSP prevents the system being overloaded and damaged. Super-lightweight – weighing just 14Kg/31lbs. Tensor-GO – the ultimate wireless audio solution.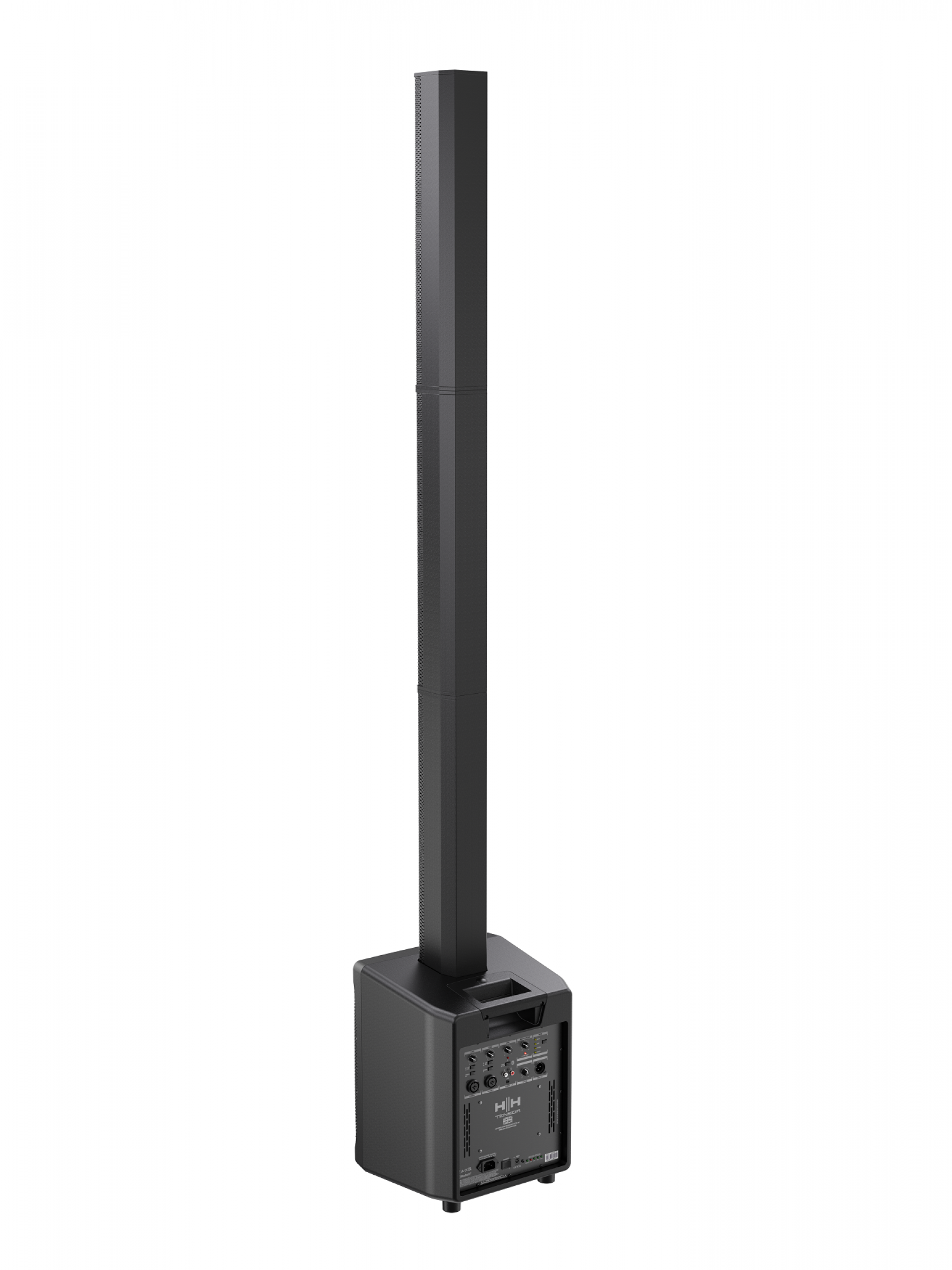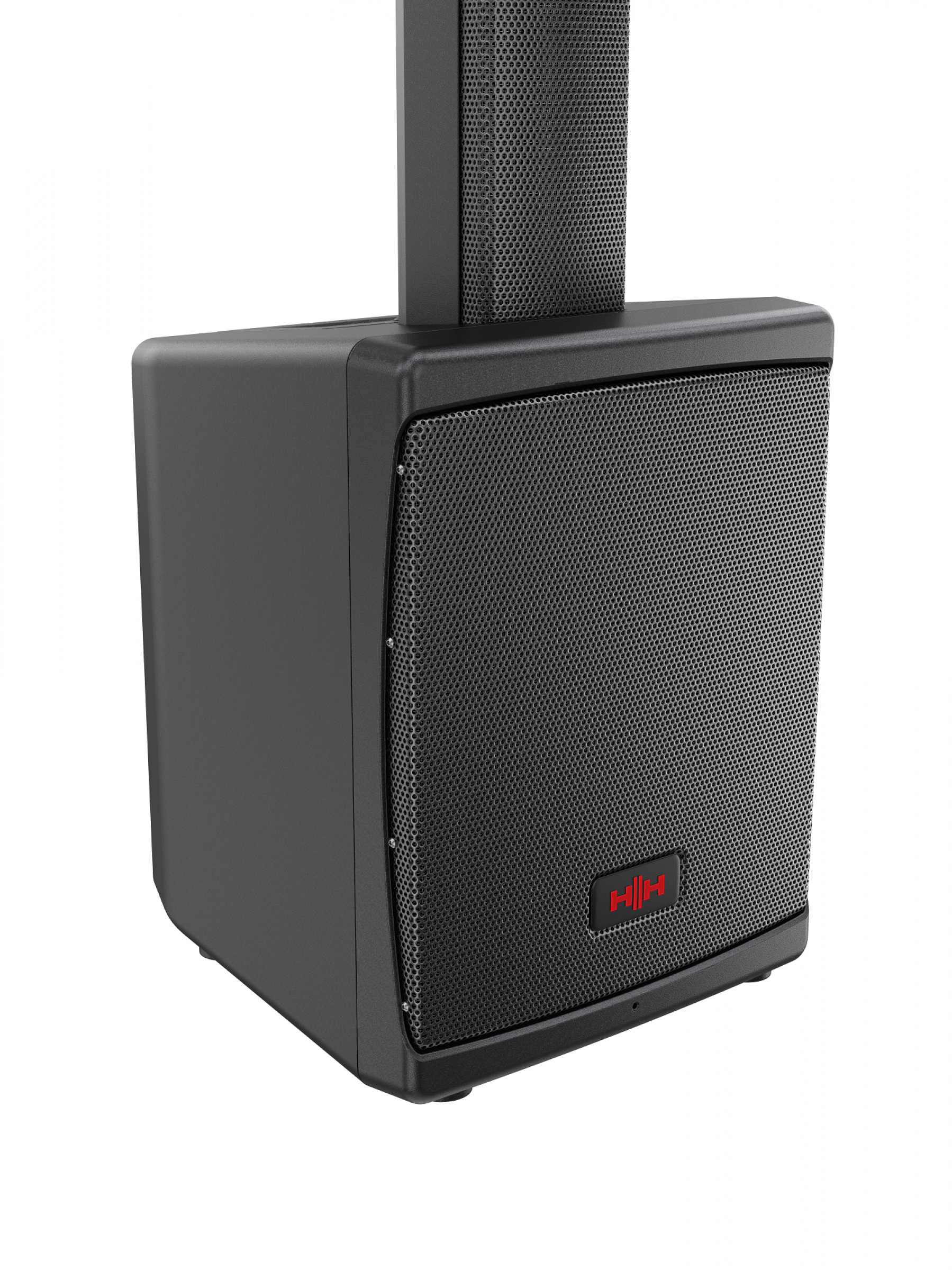 BUILDING ON A WELL ESTABLISHED BACKGROUND Since it's conception in 1968, HH have delivered unparalleled engineering techniques with every product developed. The Tensor range establishes itself ahead of market leaders with it's goal being to deliver unrivaled performance tailored towards live sound reinforcement.