Sonance is pleased to announce the appointment of Generation AV as the representative agency for Sonance, James Loudspeaker, and IPORT in Asia. Generation AV was founded by audio video veteran David McKinney, to serve the Asia Pacific market for the Professional & Residential Audio & Video industry.
With immediate effect, Generation AV, based in Singapore, will assume sales strategy, account management, and technical support duties for the Asian market.
"David McKinney and his team will be a great asset to our customers in Asia, serving both the commercial and residential markets," says Kent Sheldon, VP International Sales, Sonance. "As we were looking for a way to become closer to our customers in Asia, and to be able to provide better support, Generation AV was the obvious choice.
Their understanding of the unique market dynamics and their reputation for providing the highest levels of customer service makes them an exciting addition to our team."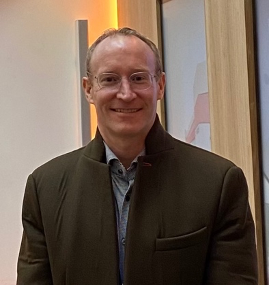 "We are very pleased to be adding Sonance, James Loudspeaker, and IPORT to Generation AV's portfolio," says David McKinney.  "From a product, technology, and design perspective they have been leading the game in both the residential Custom Install market, and in the Commercial channel.  We see great opportunity for all three brands and look forward to expanding the customer network in Asia.  The Invisible Series has already experienced much success across various parts of Asia with many Luxury Retail and Hospitality installations, and the latest CONNECT PRO Series from IPORT is gathering a lot of attention.  We look forward to ensuring customers across the region have easy and immediate access to all these products and providing a first-class level of support."
Sheldon added "As Sonance, James Loudspeaker, and IPORT look at our rapid growth in Asia, we are delighted to have a firm with the capabilities of Generation AV as our partner to continue that growth and provide enhanced levels of support to our customers"
David can be reached at: dmckinney@generationav.net