One of the latest exhibitions to burst onto South Korea's burgeoning immersive art scene features soundscapes relayed by Martin Audio's Adorn range. Caroline Moss gets lost in the experience
Most aptly for a country at the cutting edge of technology and creativity, art exhibitions, special events and commercial presentations in South Korea are increasingly drawing on immersive technology to envelop audiences in the experience. In July, the latest creation from SILO Lab. – Ambience – opened at E-Ham Campus, a new multi-room gallery in Yangpyeong-gun on the banks of the Namhangang River.
The gallery, a collection of buildings scattered throughout a landscaped garden, was established by a businessman who acquired the site a number of years ago to create a public space that would benefit the community. Joining forces with a collective of artists who collaborate as SILO Lab., the Ambience immersive exhibition featuring seven installations was commissioned to run across the galleries for a year, from July 2022.
SILO Lab.'s aim is to cross the boundaries between technology and art. "In an attempt to create experiences that have never existed at the intersection of technology and art, we constantly carry out research and express them through art," a spokesman from the collective comments. "Our work brings interesting experiences by realising our imaginations with technology. SILO Lab.'s work has a strong theme of nature that allows digital media – which used to be distant and difficult – to become emotionally approachable and to communicate with the audience by encouraging active participation."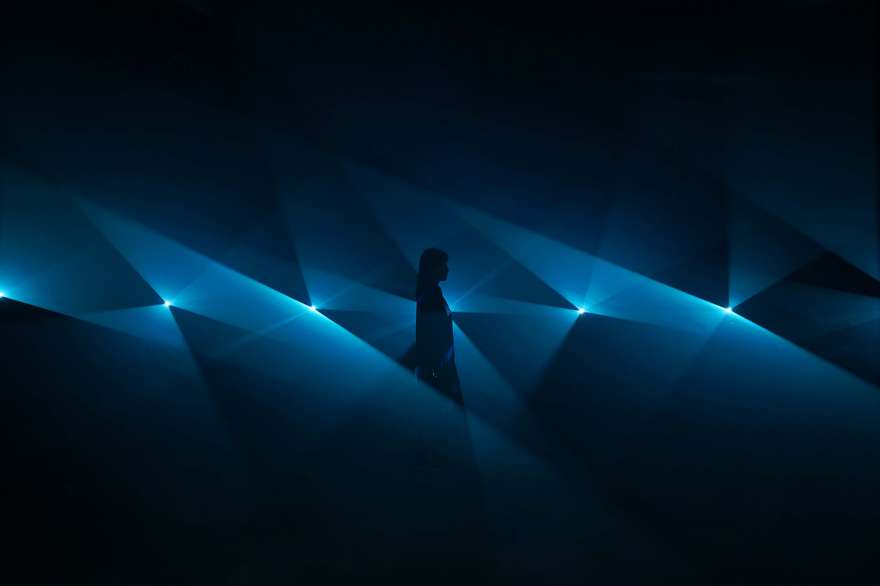 It follows, then, that in order to create immersive experiences that don't appear to rely on technology to evoke an emotional response, a non-negotiable condition was that the speakers were concealed as much as possible in each of the seven installations.
SILO Lab. had decided they wanted to use Martin Audio speakers for this project having already worked with Korean distributor Samasound to install the brand at a new showroom for Kia Motors in Seoul. "They were impressed with Martin Audio
at that installation, feeling that, compared to other speakers, the Martin Audio models were small, powerful and suitable for spaces like this gallery, where they need to perform without being obtrusive," says Wonjoo Lee, senior manager business planning, Samasound.
The exhibitions – all in separate galleries apart from two which share the same space – consist of Starglow, strands of LED strips that twinkle in the darkness, representing stars pouring their light into the infinite universe. Here, four Martin Audio Adorn A40 ultra compact speakers have been installed in the ceiling to create an aural effect of stars falling in space. These are powered by an Inter-M L800 amplifier with PreSonus HP4 four-channel headphone amplifier with monitor control.
Three Adorn A55 compact speakers and an SX110B slimline subwoofer, powered by an LEA Professional Connect 354 four-channel amplifier, have been installed in the Glowing Clouds gallery which features a huge LED wall segueing from sunsets to clear skies and aurora light displays, with artificial smoke creating a cloud effect. Here, the soundscape is focused as closely to the top of the audience's heads as possible.
Seven more A55s powered by an LEA Connect 168 provide the soundscape for Pitch Black, which reproduces the sense of floating in a deep, dark space as the sound moves according to the direction of the light. In Horizon, a solitary lighthouse beam sweeps across the room, accompanied by dramatic music with added sound effects including a boat horn, thunder and waves. This is relayed by six Martin Audio A40s and an SX110B sub powered by LEA Connect 168 and 354 amps.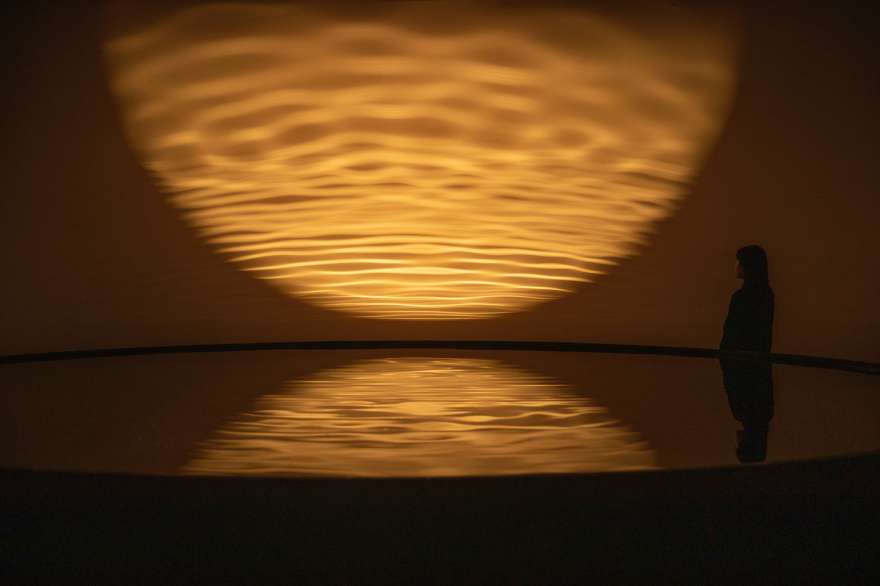 Ripple features a backdrop of the sun setting behind a still pool of dark water into which a single drop falls intermittently. Lasers discreetly illuminate the ripples created, which are reflected back onto the walls. The accompanying soundscape – a bell tolling clearly above soft music – appears courtesy of two Martin Audio A40s, with a single Genelec 8330 Smart Active Monitor to amplify the bell and a SX110B sub powered by an LEA Connect 354 amp, while a PreSonus AR8c eight-channel audio mixer can adjust the volume according to audience presence.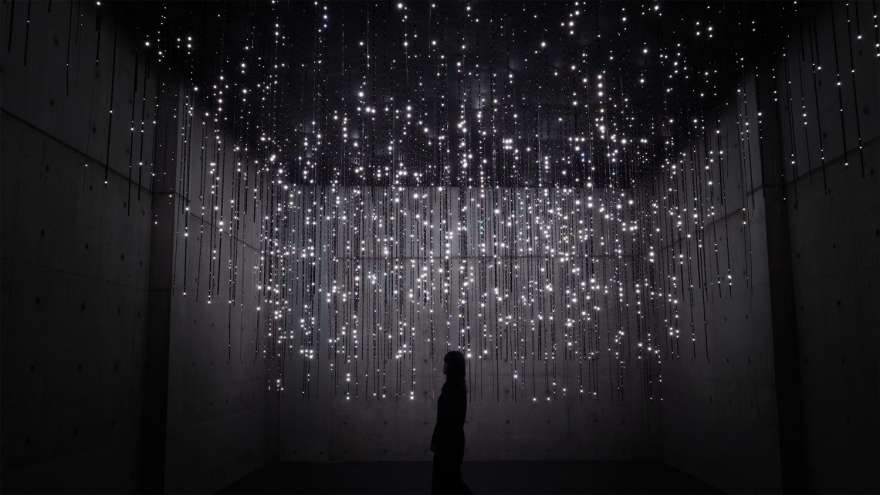 Finally, eight A40s can be found in the Starglow and Sparkling Ripple exhibits which take place in the same gallery, powered by an LEA Connect 168 and a Connect 354. Large water tanks and lights create the effect of ripples reflected in moonlight, while kinetic lighting is set in motion by the accompanying music. There is also a large AV room which displays a video about SILO Lab.'s history; here, Samasound has installed a pair of Genelec 8330 SAM monitors.
With a catalogue of high-end audio brands as well as a new LED department, Samasound is firmly behind the current wave of immersive art, evidenced at this year's KOBA show where its demo room featured an immersive 7.1.4 demo with an original media art display on an LED videowall. An exciting development, then, for one of Korea's long-established distributors and the products, tools and expertise it provides.