LEA Amplifiers For House Of Worship | Muldraugh Baptist Church
When Muldraugh Hill Baptist Church needed to upgrade their old and outdated audio system they decided to go with LEA Professional to help boost the experience.
Let's dive in! 
THE VENUE
LEA AMPLIFIERS FOR HOUSE OF WORSHIP | MULDRAUGH BAPTIST CHURCH
The nearly 150-year-old Muldraugh Hill Church in Lebanon, Kentucky is among many churches in the area to take their services to the next level by providing guests with dynamic and exceptional audio, video, and lighting.  Once a hotspot for musical entertainment with the likes of Chuck Berry, B.B. King, Creedence Clearwater revival playing relatively frequently at local clubs this town is no stranger to sound.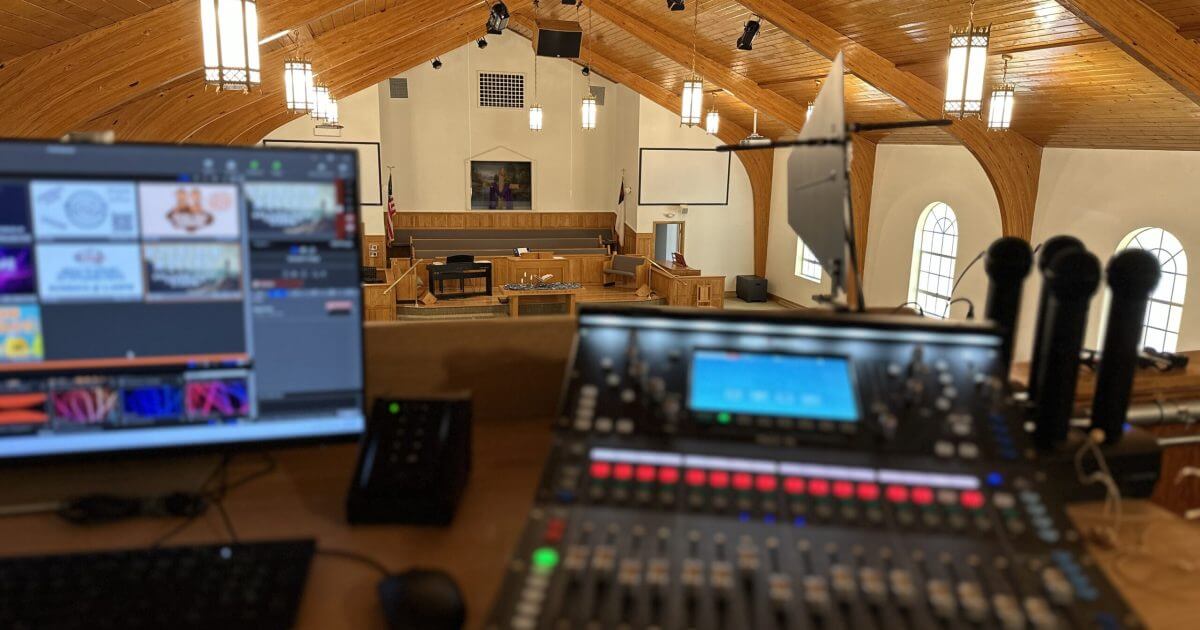 THE INSTALL
LEA AMPLIFIERS FOR HOUSE OF WORSHIP | MULDRAUGH BAPTIST CHURCH
When Muldraugh was seeking to upgrade their systems they reached out to a company by the name of JCA  Audio which is a premier media partner in the Bluegrass state as well as many surrounding. The company has really cornered the market on House of Worship due to its exceptional capabilities and its overall support for its customers.
"We get tired of churched being sold things they don't need," said Alex Peake, Project Manager for JCA Media. "we give churches what they need – quality equipment and a well-done installation. I have seen many installs where churches are sold things that are way above what was really needed for the job. Not that I don't love quality gear, but you can go overboard with it if you're not doing the right thing"

"We are firm believers in doing it the right way with the right gear the first time, and we won't install low-cost, low-quality products. Our names are on it, we take pride in our work, we love what we do, and we want it to be a lasting investment for churches as well," added Peake.
At Muldraugh Hill Baptist, the church was hampered by an aging audiovisual system in its main sanctuary. The main projector was propped up by hymnals, affectionately called 'shymals' projecting on the wall from a laptop down in front of the pew. The church had a center loudspeaker cluster that did not cover the space adequately, and a choir monitor was hung from 25 feet from the choir so reverberation from the walls was a challenge.
In order words, it was a challenge that JCA was well qualified to handle. "We try to go into every install with the end goal in mind," addeded Peake. "We don't want to lock you into a system that doesn't allow room for growth, but at the same time, we want to give you a long-lasting system that will do the job well, fit your needs, and grow with you."
The audio portion of the installation utilized a Danley SM100B loudspeaker, two SH Mini's, two Cubes, and four Nanos, all powered by LEA Professional 704 and 354 Network Connect Series Smart Amplifiers. An Allen & Heath SQ-5 digital mixer runs all audio, connected to  Earthworks choir, pulpit, and piano mics fed into ACE Backstage stage pockets and six Audio-Technica wireless mics.
"We were able to take a 4-channel LEA 704 and smart power bridge the first channel for the main Danley SM100B loudspeaker. Then we connected a channel per front fill, with a danley cube on each side," said Peake. JCA's team then used the fourth channel for the choir monitors and the 4-channel LEA 354 powered the four stage monitors. "Both LEA amplifiers are connected to their network via a Luxul switch so that we can utilize the LEA cloud monitoring feature," Added Peake.

"I love the Smart Power Bridge function. I can create a left-center-right (LCR) configuration with a subwoofer on a single four- channel amp because I can smart power bridge the sub on a single channel and then do LCR. That really helps a lot of our layouts," commented Peake. 

THE CONCLUSION
LEA AMPLIFIERS FOR HOUSE OF WORSHIP | MULDRAUGH BAPTIST CHURCH
The hills in Lebanon, Kentucky, are alive these days with the sound of music from Muldraugh Hill Baptist Church. The Pastor and congregants are thrilled with the new system, which helps bring renewed energy and life to weekly services and church activities.
This installation is a perfect example of how even a small system with the right gear can be incredibly powerful yet simple. One person can easily run audio, lighting, projection, and video from the Front of House.
We would like to thank everyone at Baptist Hill CHurch and JCA Media for choosing our amps for this killer install and we hope to provide quality sound for many years to come.