LEA Amps Power Performing Arts Theater : Alfa Theater
Alfa Theater in Pilsen, Czech Republic is a very well known performing arts theatre that specializes in the artform of puppeteering. When they chose to upgrade, they needed an audio amplification system that was flexible, powerful, and shipped on time to accommodate their busy schedule. They chose LEA Professional.
Let's dive in!
THE SPEC
LEA AMPS POWER PERFORMING ARTS THEATER : ALFA THEATER
 Venue: Alfa Theater | Pilsen, Czech Republic
 Integrator: Audio Kropik
 Audio Spaces: Main Theater
 Product Used: CONNECTSERIES  CS354D (2), CS704D (1)
THE INTEGRATOR
LEA AMPS POWER PERFORMING ARTS THEATER : ALFA THEATER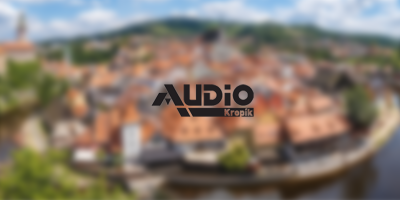 Audio Kropik based in the Czech Republic is the largest seller of AV equipment in the South Bohemia region.
THE INSTALL
LEA AMPS POWER PERFORMING ARTS THEATER : ALFA THEATER
AudioMaster CZ initially received a call from the theater's sound engineer explaining that they were having trouble with their system and needed them to work on a complete new system design. The team then worked with Jan Zvánovec, from Audio Kropik, the largest seller of AV equipment in the South Bohemia region, to bring the design to life.
"The theater's sound engineer was having big issues with their existing system," said Jan Zvánovec, Project Manager, Audio Kropik. "We met him on site and discovered that they had speakers that were not working and older amplifiers that were deteriorating and beyond repair — the system had simply reached its end of life."

The team began searching for system components to fit the theater's requirements and limited budget. A critical specification was to find high-quality, multi-channel, audio-network-ready amplifiers that were affordable but could also deliver the power needed for the theater.
"I had not used LEA amps before, but they seemed to have all the features we were looking for, at a good price, and they were available," said Zvánovec. "The amp's cloud technology, built-in DSP, and the preset features were also very interesting; I wanted to see what these amps could do."
The team upgraded the theater system with a set of three Dante Connect Series amplifiers. Two LEA CS354D, 4-channel amplifiers are used to power the upper and lower, left, right, and center main speakers, and an LEA CS704D 4-channel amplifier is used to power the system's subwoofers. The new system comprises a mix of nine JBL AE Compact Series loudspeakers. A Yamaha DM2000 digital mixing console, equipped with a Dante network card, communicates directly with the LEA amplifiers via the Dante audio network protocol.
"The amps' built-in Dante technology made for an extremely simple connection between the mixing room and technical room; everything worked on the first connection, and we have a lot of flexibility for easy, future upgrades," said Zvánovec. "And there is also no need for external speaker processors because everything is managed by the DSP that's built into the LEA amps. These features alone saved the client a lot of money and time."
Using professional audio amplifiers with built-in DSP has become the standard practice for many AV system installers. DSP-powered equipment can do more with less, and therefore installers don't need to buy, install, or maintain dedicated DSP equipment. Integrated DSP frees up critical rack space and reduces system weight. All the input routing, room tuning, speaker tuning, and limiting are built into the amplifier, so equipment racks are smaller, lighter, and cleaner.
"All the connectors and features of the LEA amplifiers are very logically arranged and well-engineered; the manufacturer thought of everything from the installer point of view," said Zvánovec. "Setting up the amplifiers with a web browser is great, and we created several presets and stored them in the amps so the client can easily change the settings. Finally, no complicated installation and setup of applications; it was all very quick and easy."
THE CONCLUSION
LEA AMPS POWER PERFORMING ARTS THEATER : ALFA THEATER
With many AV manufacturers having supply chain issues and ultimately not having products available, Alfa Theater realized thy only had a small window to finish this project to maintain their busy show schedule uninterrupted.
"Upon first hearing the new system, the client was extremely impressed in that the system sounded so much clearer and better than they had expected; this is thanks not only to the new speakers but also thanks to the powerful, natural sound of the LEA amplifiers," added Zvánovec.  "I'm glad we had this opportunity to learn about and try the LEA amps; we're definitely adding LEA to our list as a preferred amp supplier for future projects."
We would like to thank both Audio Master CZ and Audio Kropik for choosing our amps for this killer installation and we hope that the audio systems will continue to deliver reliable audio for the audience at the Alfa Theater for years to come.
If you have any questions or feedback about using amplifiers for systems like this or any other projects, feel free to fill out the form below or reach out to us on our social media channels.